Short Answer
Direct sales companies for men include energy companies like Ambit Energy and Stream, financial services companies like Primerica, health and wellness companies like AdvoCare and HempWorx, and wine companies like Traveling Vineyard. Most often, your pay is based on your sales. But, at some companies, you can also earn money by signing up new representatives. Below, you'll find the list of direct sales companies that are best suited for men, plus sign-up costs, compensation plans, and how to get started.
Direct Sales Companies for Men
Direct sales companies have become a popular resource for many people looking to earn extra money. Most direct sales companies are multi-level marketing companies, or MLMs. These companies sign up representatives to sell their products directly to consumers — instead of selling through retail stores. You'll typically need to pay a sign-up fee or purchase a start-up kit to become a representative, and sometimes a monthly or annual fee is also assessed.
Before signing up with a direct sales company, it's a good idea to do your research. Most reputable direct sales companies are a part of the Direct Selling Association (DSA), an organization dedicated to ensuring ethical conduct by direct sales companies. (Many of the companies listed here are DSA members, including AdvoCare, Primerica, and Stream.) And, keep in mind, most multi-level marketing companies share stories on their websites from their most successful representatives — some earning millions of dollars a year — but fail to highlight that the majority of their representatives either don't earn any commission at all or earn very little.
Direct sales companies have traditionally catered to women, selling products like cosmetics and skincare products, candles, clothing, and jewelry. But there are many companies that suited for men (and women) — from financial services to health and wellness.
Energy and Utilities

Ambit Energy
What it sells: Energy products (electricity and natural gas) in deregulated areas. At the time of this writing, Ambit Energy's U.S. markets include California, Connecticut, Delaware, Illinois, Maine, Massachusetts, Maryland, New Hampshire, New Jersey, New York, Ohio, Pennsylvania, Rhode Island, Texas, and Virginia, and Washington, D.C.
How it works: You'll sell electricity and natural gas services and earn income for signing up customers and other independent consultants to sell Ambit in your network.
Start-up costs: $101; includes a one-time $75 fee, plus $26 for your consultant website. You will be charged a $26 maintenance fee each month to keep your website running.
Compensation: Ambit Energy does not have specific compensation information on its website. We reached out to Ambit Energy's customer service department and were told that consultants earn a monthly commission and residual income once they establish customers but that Ambit does not give compensation amounts over the phone because the compensation structure is quite complex. A customer service representative suggested you reach out to an Ambit Energy consultant for a detailed breakdown of pay if you're interested in becoming a consultant. Ambit Energy's website does offer a disclaimer stating that income is not guaranteed.
How to join: You must have an existing consultant sponsor you in order to sign up. If you do not know a consultant, you can complete Ambit Energy's online form to have a consultant contact you to help you get started.
Sources: Ambit Energy customer service; Ambit Energy's Start a Business With Ambit page

Stream
What it sells: Utility services like electric and gas (in Texas, Georgia, Delaware, Illinois, Maryland, New Jersey, New York, Ohio, Pennsylvania, and Washington, D.C.) and wireless (nationwide)
How it works: You'll sell Stream services to new customers and earn money when those customers pay their bills
Start-up costs: A one-time enrollment fee of $199 is due upon sign-up. You have the option to pay a monthly fee of $24.95 to gain access to tools and resources like a personalized website.
Compensation: You'll earn personal customer bonuses when you sign up new customers. Personal customer bonuses start around $100 and will increase as you enroll more customers. You do not make money by signing up new Stream associates, but you can make money when associates who signed up under you enroll new customers of their own.
How to join: Contact a Stream consultant and ask about signing up under him/her or contact Stream Associate Support at (214) 800-4500 to sign up on your own.
Sources: Stream website
Financial Services

Primerica
What it sells: Financial services products, including term life insurance, investments, and identify theft protection
How it works: You'll earn a commission on the financial services products you sell
Start-up costs: A one-time fee of $99 ($103.95 in Canada) is due at the time you complete the Independent Business Application (IBA). A monthly fee of $25 ($28 in Canada) is required to access Primerica's intranet and online resources. Once you sign up with Primerica, you must become licensed to sell each financial services product before you can make a sale. The Financial Industry Regulatory Authority (FINRA) offers the exams, varying in cost from about $40 to upwards of $300. Be sure to research the requirements needed to sell financial services products in your state.
Compensation: Primerica does not publish compensation information on its website and does not have a customer service number available. According to agents' postings on the job recruiting website Indeed, new agents earn a 25% commission; your commission rate will increase the more you sell. For specifics, you'll want to contact a Primerica agent; you can search for an agent by location on Primerica's website.
How to join: Reach out to a Primerica agent or contact an agent through the Primerica website to inquire about signing up under them.
Health and Wellness

AdvoCare
What it sells: Nutritional supplements for health and wellness, weight management, and sports performance
How it works: AdvoCare changed its program in July 2019 from multi-level to single-level, meaning distributors no longer sign up other distributors under them to earn commission on their sales. Once you become a distributor, you will receive a commission based on the products you sell to your customers.
Start-up costs: The distributor starter kit costs $59, plus shipping and tax. The kit includes sample products, helpful tools like retail receipts to track your sales, and a personalized website. Each year, you will need to pay a $50 renewal fee to maintain your status as a distributor.
Compensation: New distributors get a 20% discount on products that they can then sell at full price. Your discount amount will increase to 25%, 30%, or 40% as you sell more.
How to join: You can only sign up as a distributor by calling AdvoCare's customer service department at (800) 542-4800.
Sources: AdvoCare website, AdvoCare's What's Next page, and Policies, Procedures, and Compensation Plan document

HempWorx
What it sells: CBD oil and other CBD products for people and pets
How it works: You'll earn income by selling HempWorx products to retail customers, enrolling preferred customers who commit to making a monthly purchase, and by signing up other affiliates to sell HempWorx products in your network.
Start-up costs: There is a one-time $20 fee to activate your affiliate account. Start-up kits cost between $39 and $599, depending on the products you choose, plus shipping.
Compensation: You can make up to 25% commission on HempWorx products you sell; commission is paid weekly. You'll earn bonuses for signing up preferred customers, which are also paid weekly. You can also earn up to 20% commission monthly on the sales of affiliates who sign up under you.
How to join: You can sign up using the online application. If you were referred by a HempWorx affiliate, you can enter his/her name on the application to join his/her network.
Sources: HempWorx website; HempWorx's Become a HempWorx Affiliate and Compensation Plan pages

Herbalife Nutrition
What it sells: Nutritional products like vitamins and supplements, protein mixes, and shakes
How it works: You can purchase Herbalife products at a discount and then sell them at retail prices to make a profit. You can also earn income from sales of other distributors who sign up under you. You do not, however, earn bonuses for signing others up.
Start-up costs: There are two start-up kit options: the International Business Pack for about $95 or the International Business Pack Super Starter for about $125. If your distributorship is canceled, you can return any products purchased in the past year for a full refund; products must be unopened to qualify for a refund.
Compensation: Your initial distributor discount is 25%; your discount will increase to up to 50% the more you sell. Keep in mind, your distributor discount is only off the product price; you'll still need to pay for shipping and tax.
How to join: You must sign up under an existing distributor. Either contact a distributor or get connected to a distributor through Herbalife's website.

Prime My Body
What it sells: Hemp extracts, protein, skincare, and hemp products for pets
How it works: You'll earn a commission on the sales you make
Start-up costs: The sign-up fee is $39 and includes access to an online resource center and a personalized website. You have the option to purchase products but no product purchase is required to become an affiliate.
Compensation: Once you are an affiliate, you will receive the difference between the wholesale price and the retail price of the products you sell. Prime My Body customer support was unable to provide a percentage amount that new affiliates can expect to make in commission. But we were told that if you sponsor a new affiliate, you can receive a 25% commission on his/her initial product purchase.
How to join: You must sign up under an existing affiliate. If you do not know an affiliate, you can contact Prime My Body customer support to be connected with an affiliate in your area. Customer support can be reached by emailing [email protected] or by submitting a ticket through the Prime My Body website.
Sources: Prime My Body website; Prime My Body Rewards Plan and FAQs pages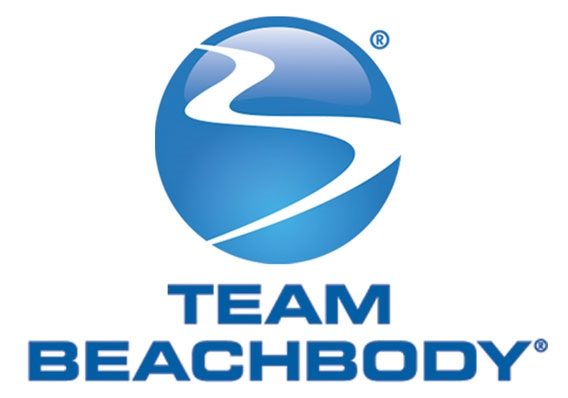 Team Beachbody
What it sells: Fitness and nutrition programs, supplements, shakes, and fitness accessories
How it works: Sign up as a coach and earn commission on the products you sell. You can also earn income by signing others up to be Team Beachbody coaches; you'll earn a commission on their sales as well.
Start-up costs: The business starter kit costs $39.95. You can also purchase a challenge pack starting at $150. If you purchase a challenge pack, your business starter kit will be free. Once you sign up, you'll pay a monthly fee of $15.95 to keep your coach status active.
Compensation: You'll earn 25% to 35% commission, depending on the products you sell.
How to join: Sign up using the online application on the Team Beachbody website. If you'd like to sign up under an existing Team Beachbody coach, enter his/her information on the application.
Sources: Team Beachbody customer service; Team Beachbody website; Become a Team Beachbody Coach and Compensation Plan pages
Kitchen and Household

Cutco
What it sells: Kitchen knives and cutlery
How it works: Cutco's direct selling is done through a third-party marketing company, Vector Marketing. Once you sign up through Vector Marketing, you will earn a base pay, plus a commission on your sales.
Start-up costs: There are no start-up costs. When you sign up to be a representative, you will receive a loaner kit of knives to use in your demonstrations to customers. If you later decide you no longer want to sell Cutco, you can return the kit. Alternately, you can purchase the kit to keep for yourself; prices vary depending on current retail prices.
Compensation: The base pay varies by region and is determined by your local manager. You'll start out making a 10% commission on sales with the opportunity to increase the percentage the more you sell. You cannot, however, make money by recruiting others to sign up to sell Cutco. If you decide in the future that you want to open your own office as a Branch Manager, then you will be recruiting others.
How to join: Talk to a representative or search for a local representative through the ZIP code search tool on Vector Marketing's website.
Sources: Cutco customer service; Cutco website; Vector Marketing website
Marketing

Kaeser & Blair
What it sells: Promotional products like pens, bags, cups, mugs, hats, and t-shirts with company names and/or logos on them
How it works: You'll earn a commission on the sales you make and on the sales of those who sign up under you.
Start-up costs: Choose from one of two business owner packages:

Standard package: The standard package costs $85 (this amount is refunded after you make your first $1,500 in sales). The package includes online training access, catalogs, and a variety of product samples. You have 30 days to return the package for a refund if you decide this opportunity is not for you.
Premium package: The premium package costs $299 ($85 of which is refunded after your first $1,500 in sales). The package includes everything in the standard package, plus your own personalized website and email address, 50 catalogs, 1,000 custom business cards, and 100 custom pens. After your initial payment of $299, you will be subject to a yearly fee of $200 to maintain your website and email address. You have 30 days to return the package for a refund if you decide this opportunity is not for you.

Compensation: You'll earn 50% of the gross profit of each order. And you'll earn 20% of the sales from anyone who signs up to sell Kaeser & Blair under you.
How to join: Sign up using the online application. There is a place to enter the name and dealer ID number of the person who referred you (if applicable).
Sources: Kaeser & Blair website; Kaeser & Blair How Much Will I Earn and How It Works pages
Wine

Traveling Vineyard
What it sells: Wine from around the world
How it works: Become a wine guide and earn a commission on the sales you make at tastings and wine parties. You can also earn a commission on the sales of those who sign up as wine guides under you.
Start-up costs: You'll need to purchase an Essential Success Kit for $99 or a Success Kit for $179.99, plus shipping and tax. Both kits include 10 bottles of wine, a six-bottle wine carrier or tote, business paperwork, and wine accessories. You'll also receive a personalized wine guide website. After your initial three months as a wine guide, there will be a monthly charge of $15.95 to maintain your website.
Compensation: Commission works on a sliding scale; the more sales you make, the higher commission you will receive — up to 35%.
How to join: Reach out to a Traveling Vineyard wine guide you know or submit the online form to have a wine guide contact you.
Sources: Traveling Vineyard website; Traveling Vineyard's How it Works and FAQs pages