Old pairs of prescription eyeglasses may not be useful to you as your prescription changes, but there are some options for donating your old glasses that can benefit others in your community or around the world, as well as keep additional waste from the environment. For the list of options to donate your old eyeglasses, see below.
Comparison Table
You can use the table below to compare the places that accept eyeglasses donations. Select each company name to view more details in the list below, and select the arrows at the top of each column to sort the table.
The List
The list below details businesses that collect used eyeglasses. We list the options alphabetically; the best choice for you will depend on which stores are located near you and whether you're willing to donate by mail.
We researched and contacted each of the following businesses to gather the details of their eyeglass donation programs. The glasses you donate do need to be in good condition, but they don't need to be in a case.
The options in our list are national companies; you might also want to contact local optometrists, ophthalmologists, thrift stores, or homeless shelters near you to see if they accept used glasses. You might also consider creating donation boxes and collecting used glasses to donate on a larger scale.

America's Best
Goodwill

LensCrafters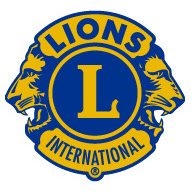 Lions Clubs International

OneSight

Pearle Vision
Salvation Army
Sam's Club

Walmart
Our previous research details how to donate glasses at Walmart.
Places That Don't Accept Eyeglasses Donations