The highest-paying blood plasma donation centers with locations across the U.S. are BioLife Plasma Services, BPL Plasma, CSL Plasma, Grifols/Biomat USA, Interstate Blood Bank, and KEDPLASMA. While pay structures at each center vary, donors can earn up to $400 a month or more.
What We Recommend
Grifols/Biomat USA and KEDPLASMA offer the highest possible payments for a single plasma donation, plus promotions like referral bonuses. Both of these centers provide earnings of up to $75 for some donations.
However, BPL and CSL also offer rewards programs and promotions to allow donors to earn more than the base payment per donation.
Comparison Table
See the table below for a quick comparison of pay rates and promotions, then select any center or scroll for more information.
The List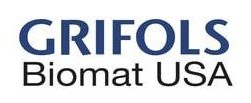 Grifols/Biomat USA
Note: Our previous research has more information about donating blood at Biomat USA (owned by Grifols).

KEDPLASMA

BPL Plasma

BioLife Plasma Services

CSL Plasma

Interstate Blood Bank, Inc.
If none of the plasma donation centers listed above have locations near you, we also list plasma donation centers by region.
Why Are Some People Paid More Than Others?
Rates may vary according to several factors, including the facility's location, donor weight, and whether the donor is new or returning. It is illegal to be paid to sell organs; however, when you donate plasma, you're not legally selling your blood. Instead, you're compensated for your time and commitment to donating.
For this reason, new donors and donors with higher body weight often receive higher rates; the process of donating plasma takes more time for them.[12] (Donors of higher weight are eligible to give more plasma per visit, which means a lengthier appointment.)
Requirements for Donating Plasma
The U.S. Food and Drug Administration (FDA) limits plasma donation to twice in seven days and once in two days.[13][14][12][9] Since the number of times you can donate plasma is restricted, you'll likely want to make sure you're choosing the highest-paying donation center in your area.
You'll also want to be sure you meet the donation center's requirements before visiting. Each donation center has age limits, weight limits, and medical screening requirements. Find out more about these requirements in our related research on how to donate blood for money.