When you apply for a credit card, both you and the issuer determine if you're a good match for one another. You look at a card's terms and conditions, and the card issuer looks at your credit report. However, this arrangement can prove problematic if the consumer doesn't want to have his or her credit pulled.
Most cards require a hard pull credit check, which can cause a temporary drop in your credit score.[1] However, there are credit cards that don't require a credit check.
All of these are secured cards, which means they require a security deposit as collateral. The amount of this deposit usually becomes your initial credit limit. Below, we list five options and discuss the unique aspects of each card, including APRs and fee structures.
What We Recommend
Most secured credit cards require a credit check; issuers that don't demand one typically have higher interest rates and fees. Of the cards on our list, the First Progress Platinum Prestige Mastercard Secured offers the lowest APR. However, if you do not plan to carry a balance — meaning the card's APR is not as important to you — you may prefer a card with a lower fee structure. The OpenSky Visa Secured Card comes with the lowest fees of all the cards on our list.
Comparison Table
The following table allows you to compare the features of each "no credit check" credit card easily — you can select any lender or scroll below for more information. Note that you can also sort the table by selecting the arrows at the top of any column.
The List
We've ordered the list below starting with the best overall options. Because credit card APRs tend to fluctuate with the prime rate, we provide general estimates instead of exact numbers. We used the following APR tiers:
Low (0% to 9.99%)
Medium (10% to 17.49%)
High (17.59% to 24.99%)
Very High (25% and up)
To see a card's up-to-the-minute APR, visit its linked account disclosure.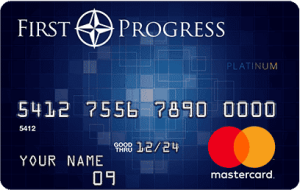 1. First Progress Platinum Prestige Mastercard Secured Credit Card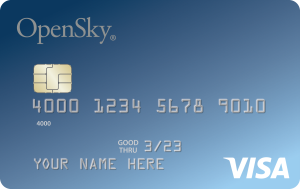 2. OpenSky Secured Visa
3. Green Dot Platinum Visa Secured Credit Card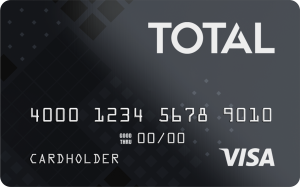 4. Total Visa Credit Card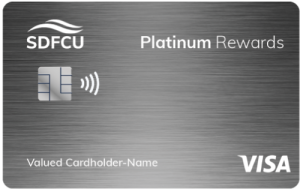 5. State Department Federal Credit Union (SDFCU) Savings Secured Platinum Rewards Credit Card
Note: While the SDFCU Savings Secured Platinum Rewards Credit Card won't require a hard credit inquiry, you will need to become a member of its associated credit union to apply — and that will require SDFCU to access your credit report.
If you don't mind a soft pull on your credit — one that doesn't impact your credit score — we have the list of soft pull credit cards. We also list the best credit cards for bad credit (though some require credit checks).