Many clothing stores offer expedited shipping options in addition to standard delivery; common fast shipping options include same-day, overnight, and two- to three-day delivery.
With the exceptions of Amazon and Victoria's Secret, most stores will only ship and deliver on business days (which excludes weekends and holidays).
When looking at shipping methods, keep in mind that just because a store offers one- or two-day shipping doesn't mean the order will ship the same day it is placed.
Some stores ship expedited orders the same day you submit them, but several take one to two business days to package and ship the order. Once the order ships, it will then be delivered using the expedited method you chose.
While most expedited shipments arrive on time, deliveries are subject to unexpected delays due to things like severe weather conditions and natural disasters. Several stores will refund your shipping charges if an expedited order does not arrive by its scheduled delivery date.
Below we list the stores that offer same-day, overnight, and two-day/expedited shipping, including costs, cutoff times, and delivery guarantee details.
Note: We were unable to find any stores that will ship via an expedited method to a P.O. Box or an APO/FPO. Alaska and Hawaii are typically eligible for expedited shipping but often carry a higher rate than the contiguous United States.
Stores With Same-Day Shipping
Amazon
Note: Only items must be labeled as "Prime Free Same-Day Delivery" on the website are eligible for same-day delivery. Your delivery zip code must also be a qualifying zip code with same-day delivery available. You can check your zip code on the Amazon website.
Fast shipping options: Same-day, next-day, and two-day
Order cutoff time: You must place same-day orders before noon local time; cutoff times for other shipping options will vary by item and location, and available delivery times will appear at check-out.
Cost:

Same-day: Around $10 per item without an Amazon Prime membership. Prime members with at least $35 in eligible items receive free same-day delivery; if a Prime order's total is less than $35, there is a shipping charge around $6.
Next-day: Varies by item, as well as the distance between the fulfillment center and your delivery address
Two-day: Free for prime members on eligible items; for non-Prime members, the cost varies by item and distance from the fulfillment center to the delivery address.

Guarantee: If Amazon provides a guaranteed delivery date when you complete the order, and there is no delivery attempt by that date, Amazon will refund the shipping charges for that order.
Source: The Same Day Delivery Rates and Delivery Guarantees pages of the Amazon website and Amazon customer service associates

Kohl's
Note: Same-day delivery availability depends on item availability in local warehouses. If same-day delivery is an option, it will appear during check-out.
Fast shipping options: Same-day, overnight, two-day

Order cutoff time: You must place same-day orders by 1 p.m. local time in areas where same-day delivery is available. For overnight or two-day shipping, there is no specific cutoff time, but your order may not ship out the same day; expected shipment and delivery dates will appear at check-out.
Cost:

Same-day: Varies by order; usually around $10 to $15
Overnight: Varies by order; usually around $15 to $30
Two-day: Varies by order; usually around $10 to $20

Guarantee: Same-day delivery is guaranteed by 8 p.m. local time as long as you place the order before 1 p.m. Kohl's guarantees overnight and two-day deliveries by the date it provides when the order ships. If your order does not arrive in time, you can contact Kohl's to request a refund of the shipping charges.
Source: Kohl's website and Kohl's customer service associates
Stores With Other Expedited Shipping Options
6pm
Fast shipping options: Next-day and two-day
Order cutoff time: There is no cutoff time for expedited orders. The retailer will usually pack and ship expedited orders within about 24 hours. Once the order ships, it will ship via overnight/next-day or two-day, depending on which option you choose.
Cost: 

Next-day: Around $15
Two-day: Around $10

Guarantee: The order takes about 24 hours to process and ship. You will receive an estimated delivery date once the order ships, but 6pm does not guarantee delivery dates.
Source: 6pm website and 6pm customer service representatives

Abercrombie & Fitch
Fast shipping options: Next-day and two-day
Order cutoff time: By noon EST Monday through Friday
Cost:

Next-day: Varies by delivery location; usually around $22
Two-day: Varies by delivery location; usually around $15

Guarantee: If the package does not arrive by the delivery date given when the order ships, you can contact Abercrombie & Fitch customer service to discuss a full or partial refund of the shipping charges. Note that shipping refunds are never guaranteed, even if the order does not arrive on time.
Source: Abercrombie & Fitch website and Abercrombie & Fitch customer service representatives

Aeropostale
Fast shipping options: Next-day and two-day
Order cutoff time: You must place your order by 1:30 p.m. EST, or the order will process the next business day. The order will take one to two days to process and then will ship via the method you select.
Cost:

Next-day: Usually around $25
Two-day: Usually around $13

Guarantee: The order will take one to two days to process before shipping. Aeropostale does not guarantee delivery dates.
Source: Aeropostale website and Aeropostale customer service representatives

Banana Republic
Fast shipping options: Overnight and two- to three-day

Order cutoff time: You must place your order before 3 p.m. EST Monday through Friday. Orders after 3 p.m. EST will ship the next business day.
Cost: 

Overnight: Around $22
Two- to three-day: Around $17

Guarantee: Orders that you place before the cutoff time typically ship the same day. If you placed your order before the cutoff, but it does not arrive on time, contact Banana Republic customer service; you may be able to get a refund of your shipping charges.
Source: Banana Republic website and Banana Republic customer service representatives

Dillard's
Fast shipping options: Next-day and two- to three-day

Order cutoff time: You must place your order by noon CST Monday through Friday for it to ship out that day.
Cost: 

Next-day: Around $30
Two- to three-day: Around $20

Guarantee: If your order does not arrive as expected, contact Dillard's customer service for help and a possible refund of shipping charges.
Source: Dillard's website and Dillard's customer service representatives

Express
Fast shipping options: Overnight and second-day

Order cutoff time: You must place your order by 2 p.m. EST Monday through Friday for Express to process and ship it on the same day.
Cost:

Overnight: Around $20
Second-day: Around $15

Guarantee: If your order does not arrive on the delivery date, you can contact Express customer service to request a refund of your shipping charges.
Source: Express website and Express customer service representatives
Free People
Fast shipping options: Overnight and two- to three-day

Order cutoff time: You must place your order by 1 p.m. EST Monday through Friday for it to ship out on the same day.
Cost: 

Overnight: Varies by order and delivery destination; often around $20
Two- to three-day: Varies by order and your location; often around $10

Guarantee: Free People does not guarantee any delivery dates, even for expedited orders.
Source: Free People website and Free People customer service representatives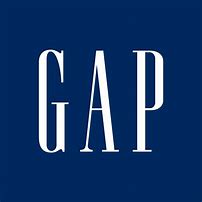 Gap
Fast shipping options: Overnight and two- to three-day

Order cutoff time: You must place your order by 3 p.m. EST Monday through Friday for it to ship on the same day. Orders after 3 p.m. EST will ship the next business day.
Cost: 

Overnight: Around $22
Two- to three-day: Around $17

Guarantee: If the order does not arrive by the scheduled expedited delivery date, you can contact Gap customer service. The company handles issues like this on a case-by-case basis and does not guarantee refunds if the package is late.
Source: Gap website and Gap customer service associates

JCPenney
Fast shipping options: Overnight and two-day

Order cutoff time: There is no cutoff time as overnight and two-day orders do not ship on the same day. The order will ship on the business day after you submit the order.
Cost: 

Overnight: Varies by order; usually between $25 and $45
Two-day: Varies by order; usually between $15 and $35

Guarantee: JCPenney guarantees delivery by the scheduled date it provides when your order ships. If the package does not arrive by that date, contact JCPenney customer service to request a refund on shipping charges.
Source: JCPenney website and JCPenney customer service associates

Lane Bryant
Fast shipping options: Overnight and second-day

Order cutoff time: Lane Bryant must receive your order by 1 p.m. EST Monday through Friday for overnight or second-day delivery.
Cost: 

Overnight: Around $20 to your home or $13 to your local Lane Bryant store
Second-day: Around $14 to your home or $6 to your local Lane Bryant store

Guarantee: Lane Bryant guarantees delivery within the time frame of the shipping method you select. If your order does not arrive on time, you can contact Lane Bryant to request a refund on your shipping charges.
Source: Lane Bryant website and Lane Bryant customer service representatives

Macy's
Fast shipping options: Next-day or two-day

Order cutoff time: Macy's does not ship orders the same day they are placed. It must receive your order by 5 p.m. to ship the following business day.
Cost: 

Next-day: Varies by order; usually around $15 to $30
Two-day: Varies by order; usually $10 to $20

Guarantee: Macy's does not guarantee delivery dates, but if your order does not arrive by the scheduled delivery date, you can contact Macy's customer service to see if it will refund your shipping charges.
Source: Macy's website and Macy's customer service representatives

New York & Company
Fast shipping options: Next-day or two-day

Order cutoff time: You must place your order by 1 p.m. EST Monday through Friday.
Cost: 

Next-day: Varies by order; usually $20 to $30
Two-day: Varies by order; usually $17 to $25

Guarantee: You will receive a delivery date when your order ships. If the package does not arrive by that date, you can contact New York & Company to request a refund on your shipping charges.
Source: New York & Company website and New York & Company customer service representatives

Victoria's Secret
Fast shipping options: Overnight, two-day, or three-day

Order cutoff time: You must place your order by noon EST Monday through Friday for it to ship out that day.
Cost:

Overnight: Varies by order; usually $18 to $26
Two-day: Varies by order; usually $11 to $19
Three-day: Varies by order; usually $8 to $16
Saturday delivery: Saturday delivery for any shipping method will cost about $24 to $32.

Guarantee: If your order does not arrive by the scheduled delivery date, you can contact Victoria's Secret for a refund on your shipping charges.
Source: Victoria's Secret website and Victoria's Secret customer service associates