Most retailers that offer financial products to their customers opt for store-branded credit cards rather than debit cards.
However, there are a few retailers — Walmart, Target, Kroger, and Meijer — with store debit cards available.
Below, we explain the differences between these cards, and we list their features and fees so you can find the best option for you.
What We Recommend
The Walmart MoneyCard earns the highest recommendation on our list of store debit cards. In addition to requiring no credit check or existing bank account, the card allows users ATM access and cash-back perks. It is also valid at any store in the U.S. that takes Mastercard or Visa.
The MoneyCard does come with a monthly fee of around $6, but you can waive the fee by making $1,000 or more in deposits each month.
The Target RedCard Debit Card offers no annual or monthly fees and might be the right choice for you if your highest priority is avoiding fees. However, note that you can only use it at Target stores, Target.com, and select partners running promotional deals for RedCard holders. It also requires an existing bank account, which you'll link the card to after you apply.
Comparison Table
Compare the main features of the available store debit cards in the table below.
Note that you can select each card name or scroll to the list below for more details, such as each card's fees and perks. You can also sort the table using the arrows at the top of each column.
The List
Below, we list the available store debit cards in order of best first based on their usability, requirements, features, and fees.

1. Walmart MoneyCard

2. Target RedCard Debit Card

3. Meijer Visa Prepaid Card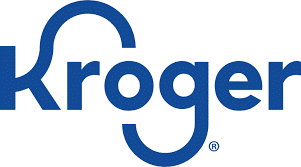 4. Kroger REWARDS Debit Card
Stores That Don't Offer Debit Cards
In the course of our research, we found that the following stores don't offer debit cards, though many do offer credit cards and/or prepaid cards from issuers like American Express and Green Dot: