There are several places where you can get a tribal loan even if you have bad credit. Tribal lenders provide short-term loans with high interest rates — even in states where traditional payday lending isn't legal. Below, we explain more about tribal loans and cover which companies — namely Blue Trust Loans, Lendgreen, and others — offer tribal loans with no credit check.
What to Know About Tribal Loans
Tribal lenders offer short-term loans that appear similar to payday loans. The main difference is that these lenders are based on tribal land and operated by the Native American community. Because tribal lenders are on reservations, they enjoy a measure of sovereignty and only have to abide by federal statutes, not state laws. This means that in states where payday lending is illegal, you may be able to turn to a tribal lender for an installment loan, instead.
The Native American Financial Services Association (NAFSA) states, "Unlike payday loans, installment loans are amortized, have a definite loan term, and require payments that go toward not just interest but pay-down of loan principal." And with installment loans, you cannot pay a fee to extend the length of your loan — or "roll over" your loan. Rollovers make payday loans dangerous, as the amount you owe keeps growing, resulting in more debt that is harder to pay off.
Still, tribal loans do share some unsavory aspects of payday loans. We found that tribal loans can be incredibly expensive, just like payday loans. In our research, annual percentage rates (APRs) on tribal loans can range from 200% to more than 800%. That means the amount you owe could easily triple, quadruple, or worse. It's important to look into all other possible options before you settle on a tribal loan. You can save up some money, find a side hustle, or borrow from someone you know (but repay him or her promptly to avoid sabotaging your relationship).
If you must use a tribal lender, make sure it is actually affiliated with a tribe and make a plan to pay off the loan as quickly as you can.
Where to Get Tribal Loans (Even With Bad Credit)
The following tribal lenders will provide personal or installment loans even to those with bad credit. Some offer tribal loans with no credit check or will only perform a "soft" credit check, which does not affect your credit score. We've ordered the list below starting with the best overall lending terms, loan availability and approval odds, and those with the most positive customer reviews.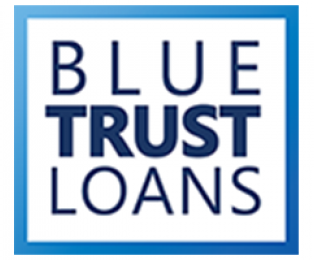 Blue Trust Loans
Loan amount: Up to $1,200 for first-time customers
APR: From 470% to 850%, depending on loan duration and fees
General requirements: A verifiable source of income, an open checking account; must be at least 18 and a U.S. citizen, and must not be in bankruptcy
Credit requirements: Typically, lenders in this industry do not order credit reports from Experian, TransUnion, or Equifax — instead, they rely on other credit information repositories. As a result, your credit report may or may not be impacted by the particular service used by the lender, according to the fine print on Blue Trust Loans' website.
Tribal affiliation: Lac Courte Oreilles Band of Lake Superior Chippewa Indians

Big Picture Loans
Loan amount: Not disclosed. Loan approvals and amounts are based on minimum income amounts, other credit criteria, and verification of the information you provide during the application process, according to Big Picture Loans' website.
APR: Varies; you must complete an application to receive an APR quote. Company representatives were not willing to provide us with specific numbers.
General requirements: Verifiable income of at least $700 per month, an open bank account, and a phone number. The loan application also asks for a Social Security number and driver's license or state ID number.
Credit requirements: Big Picture Loans states that past bankruptcy, bounced checks, charge-offs, and other credit problems won't always prevent applicants from being approved.
Tribal affiliation: Lac Vieux Desert Band of Lake Superior Chippewa Indians

Arrowhead Advance
Loan amount: Not disclosed. The amount you can qualify for depends on a number of factors, including your income, according to Arrowhead Advance's website.
APR: From 200% to 830%, depending on the loan duration and fees
General requirements: Borrowers need $1,000 in steady monthly income, must be at least 18 years old and a U.S. citizen, and to have a current checking account.
Credit requirements: Arrowhead Advance will do a limited credit check with DP Bureau and/or Teletrack, which are specialized subprime credit bureaus serving the short-term installment loan industry, according to the company's website. If you have poor credit, you can still be approved — even if you've filed for bankruptcy in the past.
Tribal affiliation: Oglala Sioux Tribe
In Summary
Tribal loans offer short-term financing even for those with bad credit. Keep in mind, these loans can be expensive and often have high interest rates. When considering a tribal lender, make sure it is affiliated with a tribe. And be sure to have a plan for paying back your loan swiftly to avoid incurring more interest charges.
If you for sure want a tribal loan that doesn't use Teletrack, see our article listing the tribal loan companies that don't use Teletrack.