There has been a truck driver shortage in the United States for several years, and because of this, more and more trucking companies are making driving jobs available to felons.
These are known as "second chance" trucking companies. Felons who have trouble finding jobs elsewhere can often turn to truck driving as a viable option that pays well.
It's a chance to have stable and lucrative employment even with a criminal background.
Below, we've compiled the list of trucking companies that offer these opportunities.
Some companies hire felons with no experience, and others may hire you even if you have a DUI on your record.
We've also included information about truck driving schools that accept felons, in case you aren't sure where to begin.
What to Know Before You Apply
No matter where you decide to apply, be sure that you're upfront and honest about any criminal background during the application process; otherwise, you could be disqualified if something shows up in a background check that you hadn't previously disclosed.
You'll likely have better luck applying both to truck driving schools and trucking companies if the felony occurred at least five to 10 years ago (instead of more recently).
Different companies will also handle the actual ownership of the truck differently. Some companies own the truck, while others offer an owner-operator model, where the driver owns the truck and pays for maintenance.
In our list, we've clarified whether the trucks for each business are company- or driver-owned.
Truck Driving Schools
To be a truck driver, you'll need a Commercial Driver's License (CDL), as regulated by the Federal Motor Carrier Safety Administration.
You can get this license at a private driving school or, with certain companies, you can earn it as part of your training.
There are a few felonies that will immediately disqualify you from earning a CDL at the federal level, including causing a fatality through negligent/reckless driving, misconduct with a motor vehicle, and operating a vehicle with a BAC of .08% or higher. Additional state laws may apply.
If your driving record is clean, many truck driving schools will be happy to accept you if you have a felony (assuming the charge does not bar you from getting a CDL) because as a student, you are paying the school.
There's no guarantee, however, that it will be as easy to find a trucking company that's willing to pay you.
A typical private truck driving school can cost between $3,000 to $5,000 for a standard course that leads to a Class A CDL.
Because it can be so difficult to secure a job with a felony, even in a relatively felon-friendly industry like truck driving, if you're interested in beginning a career in trucking, you may want to earn your CDL directly through a trucking company instead of a driving school.
That way, you can be confident that you'll have a way to pay for your tuition and you'll have a guarantee of employment when you're done.
If you're worried about spending a lot of money on driving school only to end up without a job, you should know that some schools work closely with trucking companies in the area to offer job placement programs for their graduates.
Schools don't typically disclose their processes for approving or denying students, so it's a good idea to contact the school and explain your situation to verify that it will accept someone in your position.
Here are some resources to help you get started:
Many truck driving schools are associated with smaller local community colleges or they have only one or two locations, so you can try a quick Google search for "truck driving school near me" to see all of your options.
What We Recommend
For companies that hire people with a criminal background and offer paid CDL training — meaning no experience is required — you will likely want to look into driving for Maverick Transportation or Prime Inc.
These companies are also known to have some of the most competitive salaries and benefits.
If you already have your CDL or you're unable to drive for a company that offers fully paid training, Dart Transit Company is a great option for those who already have professional driving experience.
It also offers tuition reimbursement if you recently graduated with your CDL, and it evaluates applicants with a criminal background on a case-by-case basis.
Comparison Table
You can use the table below for a quick comparison of the trucking companies that hire felons, including whether or not experience is required; you can select any company or scroll for more information.
Trucking Companies That Hire Felons With No Experience
Below, we list the trucking companies that will hire people who have criminal backgrounds and who do not yet have a CDL or professional driving history, ordered starting with the best overall options (i.e., the most accessible companies that offer paid CDL training).
We verified the information using the company websites and by contacting customer service representatives.

1. Maverick Transportation

2. Prime Inc.

3. PAM Transport

4. Averitt
Trucking Companies That Hire Felons With Experience
The following trucking companies are willing to hire felons, but only if you already have a CDL and some experience.
As above, we've ordered the list starting with the best overall options.

5. Dart Transit Company

6. Covenant Transport

7. Carolina Cargo

8. P&S Transportation

9. Navajo Express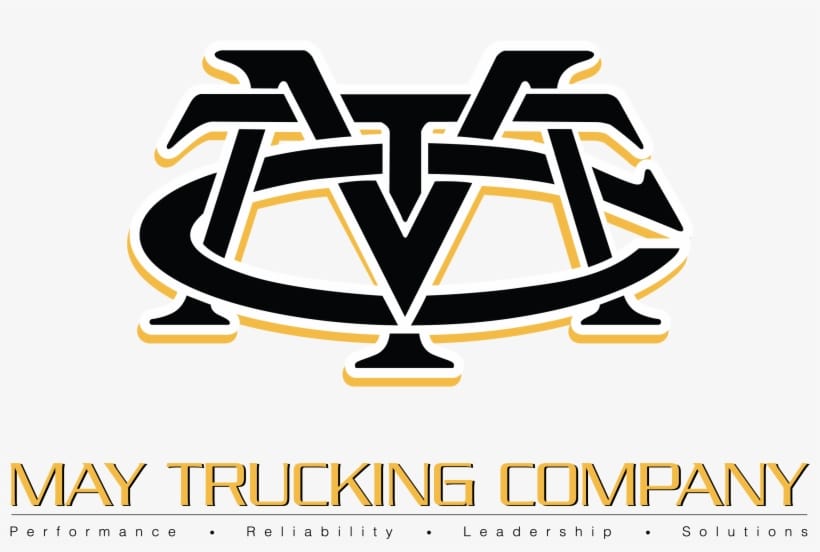 10. May Trucking Company
Want to consider careers other than in trucking? You may want to check out our list of 11 companies that hire felons.