Bone marrow is found inside large bones, such as the hip bone or pelvis. Marrow contains two types of stem cells and is responsible for creating white and red blood cells, bone, and cartilage.
Bone marrow donations can help people who are living with lymphoma, leukemia, and sickle cell anemia, along with other medical conditions.
Patients with these conditions sometimes receive bone marrow from someone else so that they can begin to produce their own red and white blood cells, bone, and cartilage without having to rely on blood donations.
The stem cells within the marrow are also used for cancer research.
Donating bone marrow can be time-consuming and painful, and the donor selection process is rigorous. However, if you're willing to go through the process, you may be able to get compensation for your bone marrow donation.
It's important to note that unlike donating things like blood, eggs, or sperm, donating bone marrow will not earn you per-donation pay.
Below, we provide important information about bone marrow donation, including the donor requirements, expected compensation levels, risks, and benefits, as well as where to donate bone marrow for money.
How Does Bone Marrow Donation Work?
There are two ways to donate marrow — donating marrow itself and donating peripheral blood stem cells (PBSC).
These donation processes can take anywhere from one hour to multiple days.
You don't get to choose the type of donation you make; the doctor will choose what's best for the patient receiving the bone marrow donation.
Donate Marrow
Donating bone marrow is a surgical procedure, and it only takes one to two hours. It doesn't require any stitches, and you should be able to leave the same day.
The procedure takes place in an operating room and usually requires general anesthesia, meaning you'll be asleep for the whole thing.
While you're in surgery, the doctor will use a needle to withdraw the marrow directly from the pelvic bone.
Donate Peripheral Blood Stem Cells (PBSC)
Before you can donate PBSC, you must receive a daily injection of a drug called filgrastim for the five days leading up to the donation.
Filgrastim stimulates the production of PBSC, which means that the researchers end up with a higher number of useful cells after the donation.
Once you've received the necessary injection, you'll go through a process called apheresis. This is basically like donating blood — blood is taken out of your arm through a needle, the necessary cells are filtered out of your blood, and then your filtered blood is returned to you through another needle.
The process takes four to eight hours and may be spread out over two consecutive days. With advances in technology, this less-invasive method of extracting marrow is becoming more popular.
Note: Donations requiring filgrastim are called mobilized donations. Occasionally, researchers will offer the option for a donation that doesn't require filgrastim injections. This is called a non-mobilized donation, and aside from not involving filgrastim, the process is virtually the same.
What We Recommend
For a donation center with locations in several states and that compensates for time, travel, and accommodations, consider registering with Be The Match. It's the largest bone marrow donation organization in the country, and it maintains the most active and widely used donor registry.
DKMS is another good option for donating — it partners with hospitals around the nation to make donating as convenient as possible, and it also compensates for time and travel. DKMS may also reimburse you for lost wages if you take time off of work to donate.
For an option with a definitive compensation structure, consider Fred Hutch in Seattle. While it only has one location, if you're a good match for researchers' needs, it may compensate you for your travel and it will pay set amounts for mobilized and non-mobilized donations.
Where to Donate Bone Marrow for Money
If you choose to donate bone marrow, there are only a few organizations that will pay you.
This is because it's illegal in the U.S. to sell body parts for money, and since bone marrow is considered a body part – unlike blood – the few places that do accept bone marrow donations are all medical organizations that are instead compensating you for the time it takes you to donate.

These centers also don't have very many locations, but most will compensate for your travel and lodging costs.
Keep in mind that since bone marrow transplants require in-depth genetic matches (more than just matching blood types), centers have to be very selective in whose donations they can accept.
The following bone marrow donation companies compensate donors for the time spent traveling and donating marrow.
We've ordered the list starting with the best overall options.
Be The Match

DKMS

Fred Hutch (Seattle Cancer Care Alliance)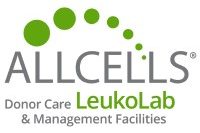 LeukoLab

HemaCare
If you're looking for other medical ways to make money, check out our articles about how to donate blood for money and earn $500 per month and how to sell breast milk (plus the list of milk banks that pay for breast milk).
Other Ways to Make Money From Bone Marrow Donations
While there are legal restrictions for organizations wishing to compensate donors for their bone marrow donations, there are other ways in which you can be compensated for donating.
Most centers, once they select you as a donor, add your name and information to a donor registry. Some individuals, families, and organizations choose to offer incentives for donors on registries to make donations when a match is found.
Incentives vary widely and are never guaranteed, but once you're included in a registry, it can be a good idea to keep an eye on any compensation being offered by those seeking transplants.
As with the organizations, you will not be paid directly for the bone marrow — incentives will be in the form of things like scholarships or rent/mortgage payments while you are traveling or out of work while recovering from a donation.
The Risks and Benefits of Donating Bone Marrow
After a traditional, surgical bone marrow donation, you may feel some pain, bruising, stiffness, and swelling for up to two weeks.
It should take less than a week for you to be able to return to school, work, or other regular activities. Otherwise, side effects are typically minimal for the normal marrow donation process.
For a non-mobilized donation, you may feel some localized pain and bruise at the needle-stick sites. Other effects are usually very limited.
If you decide to do a mobilized donation, you may experience flu-like symptoms. Most side effects will begin to subside within 48 hours of donation, and most donors report a full recovery within a week of the procedure.
More serious side effects are possible but rare. Each laboratory listed above provides resources in the off-chance that you experience serious side effects following your donation.
Although there can be some pain and discomfort associated with bone marrow donation, your donation can save lives, both directly and indirectly.
The bone marrow may go to a patient who needs it in order to survive, or it may go towards research for finding a cure for different types of cancer and genetic diseases.