Short Answer
The value of petrified wood can range from under $1 to $700 or more depending on the piece's size, color, quality, and whether it's polished. See below for more information about how much petrified wood is worth and where to buy or sell it.
Petrified Wood Value Explained
Petrified wood can be valuable for scientific uses, as well as collectibility and artistic applications like jewelry or tabletops.
There's no simple price-per-pound formula for petrified wood; its value depends on the particular piece's size, color, polish, and quality.[1]
Small samples of low-quality petrified wood may not be worth anything. In contrast, a high-quality petrified wood log can sell for several hundred dollars or more.[2]
It's best to seek a professional appraisal (you can find a qualified appraiser through the International Gem Society), but we discuss the price factors below to give you some idea of what to expect from petrified wood prices.
Size
In most cases, the larger a piece of petrified wood is, the more valuable it will be.
Some samples are as small as pebbles and worth less than $1; larger pieces, like whole logs, can be worth hundreds or even thousands of dollars.[3]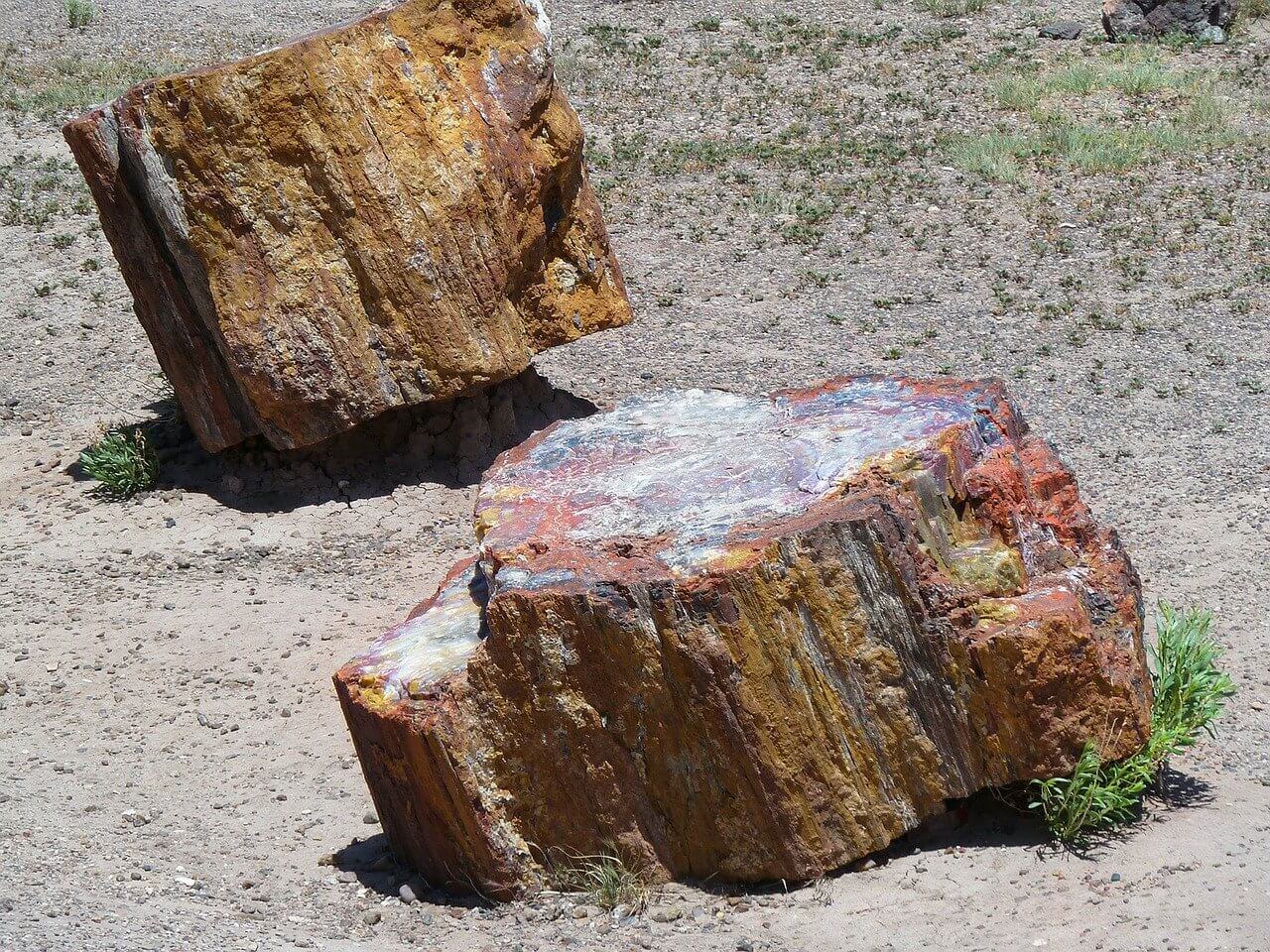 Small pieces of petrified wood are fairly common and not worth much. Tumbled or rough pieces — which are around one to three inches long — are usually worth $10 or less.
Logs of 50 pounds or more, however, typically sell for $150 or more.[3]
The value will continue to increase for larger and heavier specimens; for example, a log of around 175 to 200 pounds is worth around $500 to $700.[3]
Quality
Petrified wood is brittle and can become damaged over time through exposure to oxygen, weather, and other conditions.
Well-preserved samples with characteristics like growth rings, wormholes, knots, or discernible bark patterns are the most valuable.[1]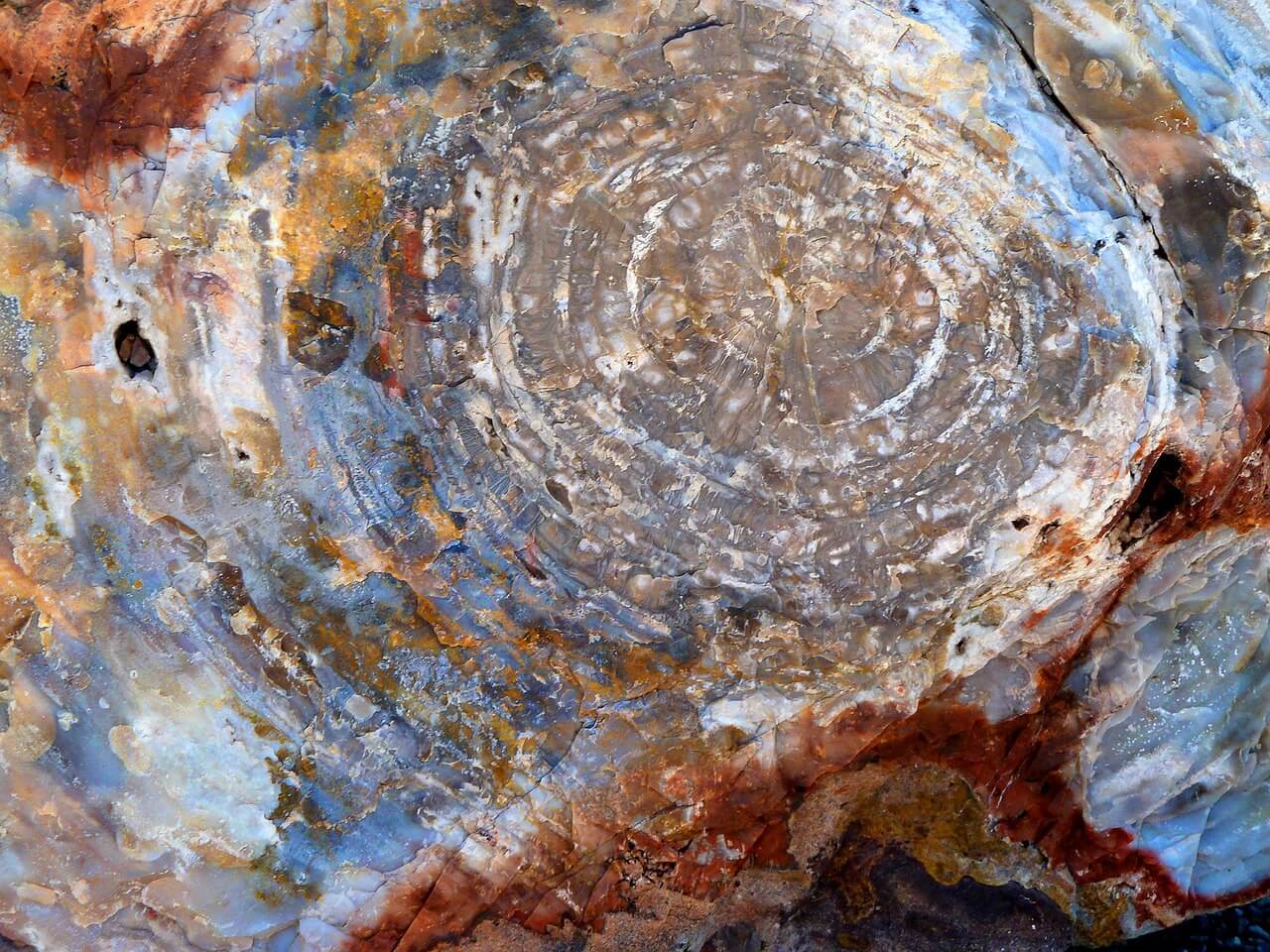 Petrified wood is also more valuable after polishing; polish smooths the surface and enhances the look of the piece.
If you have an unpolished sample of petrified wood you wish to sell, you may want to polish it using a rock tumbler, rotary polisher, or another polishing method.
Note that smaller pieces (around 2 inches or smaller) might not be worth polishing since petrified wood at that size will have low value regardless of its other characteristics.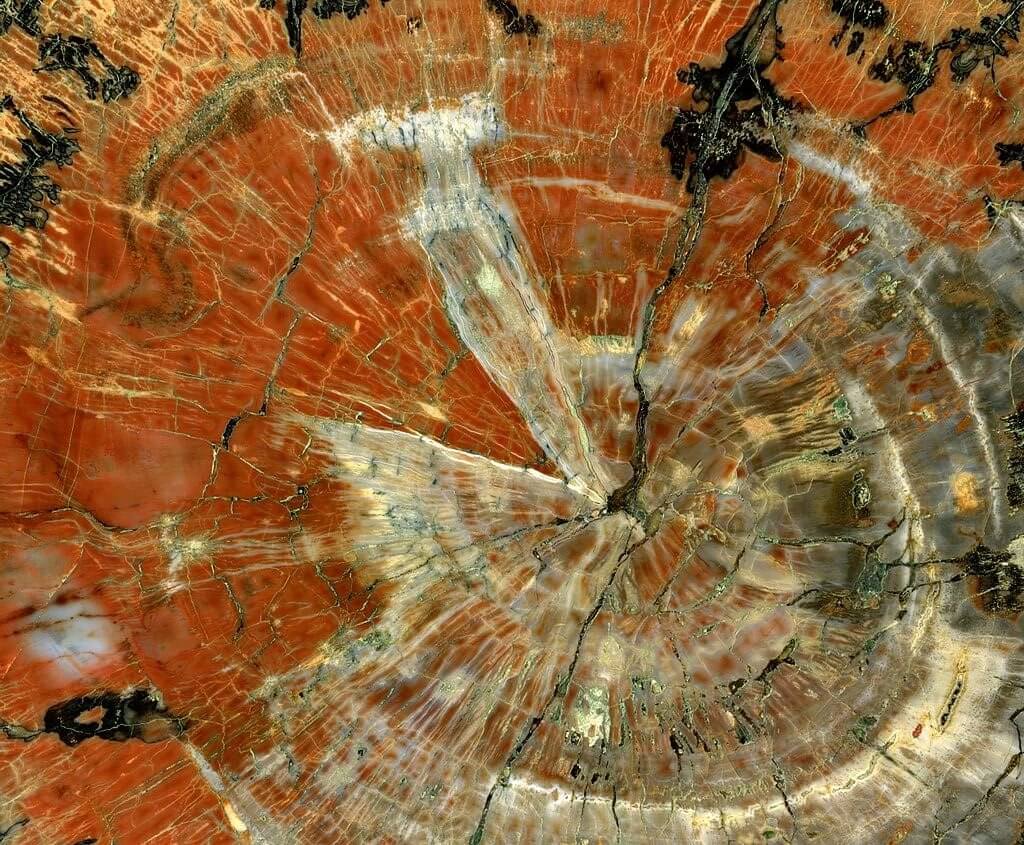 Color
Depending on the minerals involved in the fossilization process, petrified wood may be of various colors, including green, orange, blue, red, pink, or brown.
Samples that contain bright or unusual colors are the most valuable; unpolished pieces in muted browns and grays tend to fetch the lowest prices.
Certain types, like bright blue and purple tones, are especially rare and will fetch higher values.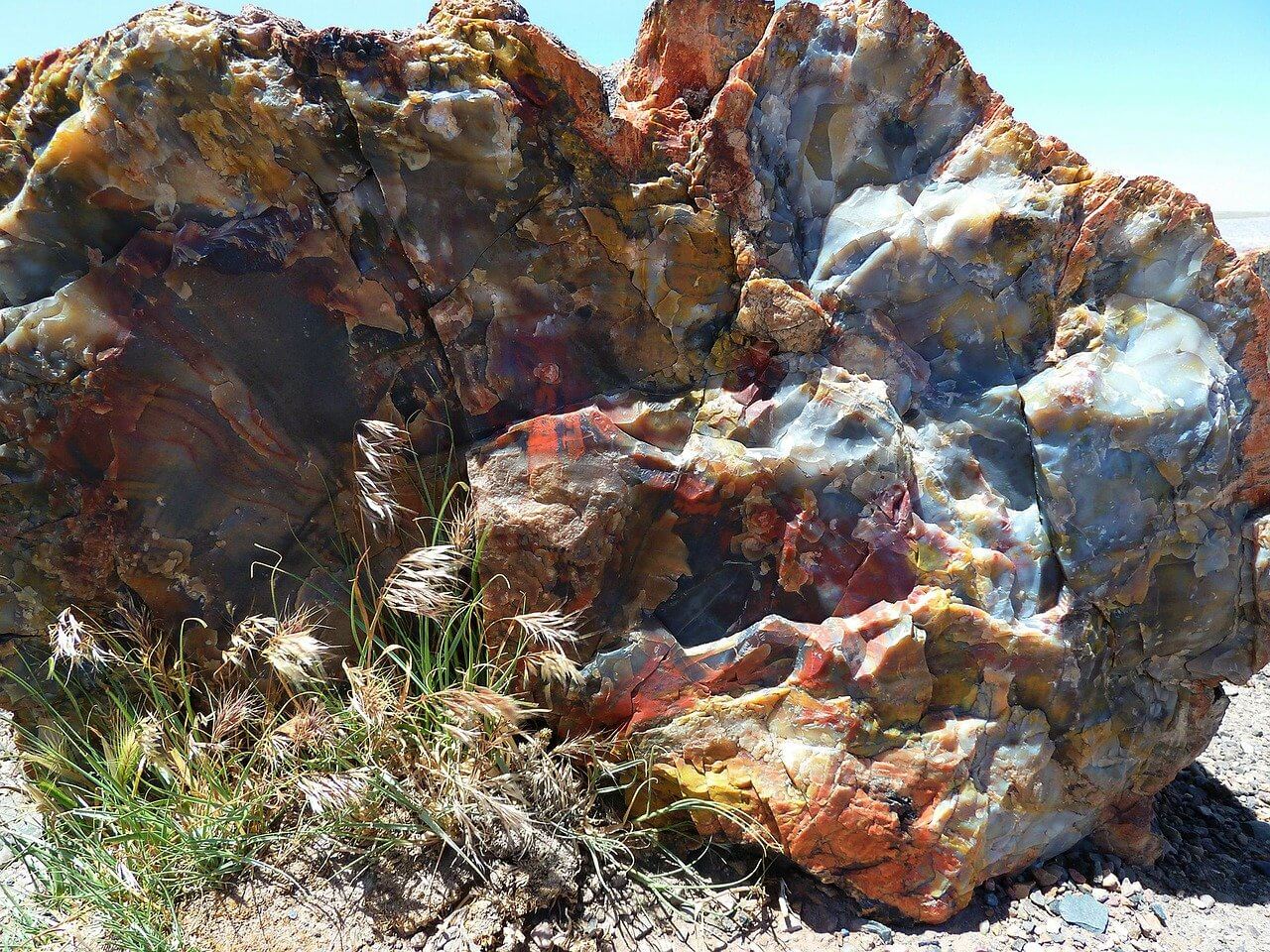 Identification
Petrified wood starts as a tree but more closely resembles a stone after becoming fossilized.
When buried in mud or sediment, the wood becomes a fossil rather than decaying.[4]
While it may still be recognizable as wood, especially if the look of its bark is very well-preserved, it's much heavier than regular logs.[5]
Depending on the minerals present when the wood fossilizes, petrified wood can take on various unique colors and patterns, as noted above.[4]
Where to Sell or Buy Petrified Wood
Online auction sites like eBay[6] are one place to buy and sell petrified wood. However, depending on the weight of your piece, shipping costs can become expensive.
If you'd prefer to buy or sell locally, look for a gemstone buyer near you or use a peer-to-peer platform like Facebook Marketplace to find local collectors.
Note that state and national laws may restrict your ability to take petrified wood from public lands; you shouldn't take petrified wood from public land and attempt to sell it unless you're sure of the laws that apply.
For example, on Bureau of Land Management (BLM) lands, you can't collect more than 250 pounds of petrified wood in a year and can't sell it.[7] You also can't remove or sell petrified wood from national parks like Arizona's Petrified Forest National Park.[8]