Most gas stations accept credit cards in their convenience stores and at the pump — and some even offer their own branded credit cards.
Gas stations that accept credit cards include BP, Chevron, Circle K, Marathon, Sheetz, and Valero.
Below, we have the list of gas stations that take credit cards and which other payment methods they accept, as well as which gas stations don't take credit cards.
The List
These are the gas stations that accept credit cards, typically both inside and at the pump.
Our list includes the credit cards each gas station accepts, plus other payment methods accepted at the pump and in-store.

7-Eleven

Albertsons Express

ampm (some locations)

BP/Amoco

Chevron

Circle K

Conoco

Costco
Note: Costco doesn't accept Discover. See our related list for the places that do take Discover cards.

Cumberland Farms

Delta Sonic

Exxon Mobil

Hy-Vee

Kum & Go

Kwik Fill/Red Apple

Kwik Trip/Kwik Star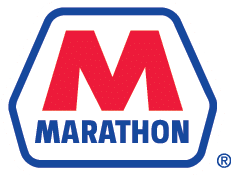 Marathon

Meijer

Phillips 66

Pilot/Flying J

RaceTrac/RaceWay

76

Sheetz

Shell

Sunoco

Valero

Wawa

Weis Gas N' Go
A Note on Using Prepaid Debit Cards and Gift Cards at Gas Stations
While the gas stations listed above accept credit cards from American Express, Discover, Mastercard, and/or Visa, prepaid debit cards and gift cards from these brands may or may not work at the pump.
The gas station representatives we spoke with were unable to guarantee that prepaid cards or gift cards would work at the pump.
Policies vary greatly depending on the brand and type of card you have, the issuer, and the pump itself, representatives said.
Some pumps will allow you to use the card, and will automatically stop the pump when the transaction amount matches the card balance; others will deny the transaction.
Gas stations can require preauthorization charges up to $175 at the pump[34] — so the payment processor may deny a prepaid card or gift card even if the balance is high enough to cover the amount of gas you are buying.
The gas stations listed above that accept American Express, Discover, Mastercard, and/or Visa do accept prepaid cards and gift cards from the same brands for in-store purchases, however.
You can avoid issues paying at the pump by using your prepaid debit card or gift card to pay for a set amount of gas (such as $20 or $40) inside the store. Paying at the cashier allows you to avoid high preauthorization charges.
See our related article for more information about preauthorization holds and a list of the hold amounts at popular gas stations.
Gas Stations That Don't Accept Credit Cards
Though most gas stations do accept credit cards, there are a few that will not accept certain types of credit cards (such as Costco, where only Visa cards are accepted).
Some franchise stores may also have individual policies where certain credit cards are not accepted.
One gas station chain that does not accept credit cards, except under certain circumstances, is ARCO.
While select ARCO locations on the west coast take credit cards, most only accept cash, debit cards, ARCO fleet cards, or a mobile wallet linked with a debit card.[35][36]