There are several gift card resellers and money service stores that will buy your unwanted gift cards.
While you won't likely receive the full amount of the gift card, you can typically expect to get at least half of its value in the form of cash or a different gift card, which is better than keeping a gift card you won't use.
Your card's resale value will depend on the brand and the current balance, so if you've used the card, you'll need to check the remaining balance.
You should also be sure to check the card's terms of service before you try to sell it. Some stores won't let you sell their cards or swap them for any item of value (like another gift card). Others allow resale through authorized vendors.
What We Recommend
For the most convenient selling options, online resellers will likely be your best bet.
For the highest possible payment amounts and flexible payout options, consider listing your gift card(s) on Raise. You can set your own price for the card, and since Raise claims a 15% fee of the selling price, you can expect to get up to 85% of your listing price.
Other good options include resellers like CardCash. These resellers won't allow you to set your own price, but they claim to offer up to 92% of the value of the gift card (actual offers vary).
If you absolutely want to be paid in cash for your gift card(s), see our list of where to sell gift cards for cash.
The List
Below, we list the gift card resellers, financial service stores, and other retailers that buy gift cards.
We've included relevant information about minimum accepted values and payment options, and we've ordered the list starting with the best and most convenient overall options.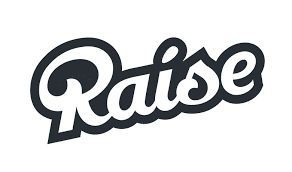 Raise

CardCash

eBay

GiftCardBin

Check Into Cash

Money Mart

PLS

United Check Cashing

Checkmate

Currency Exchange

Cashback Loans

Target
Other Ways To Get Rid of Your Gift Cards