Short Answer
EFS checks can be cashed at several national truck stop and travel center chains, including Love's Travel Stops, Pilot Flying J Travel Centers, Road Ranger truck stops and travel centers, TA-Petro, and select Roady's truck stops. Most of these locations will cash an EFS check any time of day. Check limits are generally around $999.99. Fees may apply but can sometimes be waived with a minimum fuel purchase. For more on where to find EFS check cashing locations, see below.
EFS Check Cashing Near Me
Electronic Funds Source (EFS) checks are commonly issued by trucking companies to allow their drivers to pay for expenses like as fuel and maintenance while they're on the road.
Below you'll find the list of national truck stop and travel center chains that cash EFS checks, plus information on hours, fees, limits, and requirements.

Love's Travel Stops
Limit: $999
Fee: $3 or 3% of the check amount
Hours: 24 hours a day
Requirements: You must have a valid driver's license.
Source: Love's Travel Stops store associates at locations in Florida and Arizona
Locations: Nationwide; find a Love's near you

Pilot Flying J Travel Centers
Limit: $999.99
Fee: 3% of the check amount (may vary depending on state exemptions); no fee if fueling at least 25 gallons within two hours of cashing checks of $200 or less
Hours: 24 hours a day
Requirements: You must have a valid photo ID and a form on file; check's authenticity must be verified
Source: Pilot Flying J customer service live chat; Pilot Flying J website
Locations: Nationwide; find a Pilot or Flying J near you

Road Ranger
Limit: $999.99
Fee: $3 for every $100 or 3% of the check amount, depending on the location; fee is waived for the first $200 if you purchase at least 25 gallons of fuel
Hours: 24 hours a day
Requirements: You must have a valid photo ID; check's authenticity must be verified
Source: Road Ranger store associates in Illinois and Wisconsin; Road Ranger website
Locations: Throughout the Midwest; find a Road Ranger near you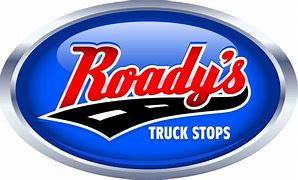 Roady's (select locations)
Limit: Varies by location and how much money is available
Fee: Varies by location
Hours: 24 hours a day, provided the location has the funds available
Requirements: You must have a valid photo ID
Source: Roady's store associates in Illinois, Kansas, and Nevada
Locations: Nationwide; find a Roady's near you

TA/Petro
Limit: $999, as long as funds are available
Fee: Varies by location; a location in Colorado told us it charges 3% of the check amount, while a location in North Carolina said it charges a flat $2 fee per check. The fee can be waived for checks up to $300 if you purchase at least 60 gallons of diesel fuel, spend at least $50 on merchandise, or spend at least $250 on truck maintenance and repair.
Hours: 24 hours a day
Requirements: You must have a valid photo ID
Source: TA and Petro store associates in Colorado and North Carolina; TA/Petro website
Locations: Nationwide; find a TA/Petro near you
Places That Do Not Cash EFS Checks
While large retail stores like Walmart do not cash EFS checks (as previously reported), we were told by several banks that you'll need to bring the check to a bank branch for review and verification before the bank will decide if it will cash the check or not. However, if you have an account with the bank, you can deposit an EFS check into your account free of charge. The banks we contacted include:
Bank of America
Chase
U.S. Bank
Wells Fargo