Checks that are made out to two parties can be a bit trickier to cash than those made out to just one person, but you can cash two-party checks at banks and credit unions, many check cashing stores, and some grocery stores.
Below, we explain how to cash two-party checks, including guidelines for how to endorse them and whether both parties need to go to the store to cash it together.
Also, we list the businesses where you can cash a two-party check, plus the fees and limits at each.
What Is a Two-Party Check?
A two-party check is a check written with two individuals in the "Pay To" line.
For instance, if you get married, guests might write a check to both spouses.
A two-party check can be written to "person A and person B" or "person A or person B" — both are two-party checks, but the requirements for cashing them are a bit different.[1]
A two-party check isn't the same as any of the following types of checks:
Single-party check: Sometimes called a one-party check, this is when the writer and beneficiary are the same person (for example, when you write a check to yourself).
First-party check: These are also sometimes called two-party checks. First-party checks are checks written to you (and only you) by someone else. There are many different kinds of first-party checks, such as personal checks, payroll checks, government checks, and more. Find out where to cash them in our article listing check cashing places near you.
Third-party check: This is a check written to person A, but that has been endorsed and signed over to person B by person A. Find out more about these in our article on how and where to cash a third-party check.
To figure out how to cash your two-party check, first look at whether it's been written to "person A and B" or "person A or B." This will determine whether one or both parties need to sign the check and be present when cashing or depositing it.
Find more details (including the exact steps to follow) in our dedicated research on how to cash a two-party check.
Comparison Table
See the table below for a quick comparison of the limits and fees at the places that cash two-party checks, then select any business or scroll for more information.
Where to Cash a Two-Party Check
Keep in mind that a two-party check can be a personal check (drawn on someone's personal bank account), an insurance settlement check, a government check, a tax refund check (couples filing jointly receive a joint check), or another kind of check.
Be sure to visit a business that cashes both two-party checks and the specific type of check you have.
You'll also want to keep an eye out for fees, which are high at check cashing stores, low at retail stores, and variable at banks.
Banks and Credit Unions
To gather information about cashing two-party checks at banks, we contacted representatives for Bank of America, Chase Bank, Fifth Third Bank, and PNC.
Any Bank or Credit Union Where at Least One Payee Has an Account
Check amount limit: Typically none, though the bank/credit union may require you to deposit rather than cash the check, meaning not all of the funds will be available immediately.
Fees: Typically none
At the Bank of Credit Union Where the Check Was Drawn On
Check amount limit: Typically none
Fees: Unless one of the payees has an account at the bank, you'll usually pay a fee of around $5 to $8 to cash the check as a non-customer.
If you need to cash a two-party check during hours when the bank is closed, you can cash a check at many ATMs — even on Sundays.
Additionally, if your bank offers mobile banking, you can scan the check with your smartphone or tablet to deposit it anytime.
Grocery Stores
To cash a check at a grocery store, you'll need a valid ID (usually a driver's license, passport, or other government-issued ID).
Some stores will require you to be a member of their shopper loyalty program or sign up for check cashing privileges.
Stores always have a check amount limit, because they can only keep so much cash on hand.
Even if your preferred store is listed below, it may be a good idea to call ahead to make sure it can cash your check. Not all stores' check cashing policies are set at the corporate level, and at many chains, you'll find different limits, fees, and even accepted check types depending on the location.
We've ordered the list below starting with the best overall options.

1. Walmart
See more information in our article about Walmart's two-party check cashing policy.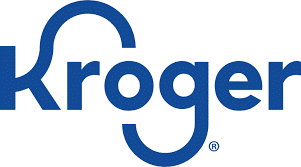 2. Kroger Family of Stores
See our article for more details on Kroger's check cashing policy.
Note: Kroger owns several other grocery store chains, and has standardized its money services policy at many of them. The same check cashing rules also apply to Baker's, City Market, Dillons, Fred Meyer, Fry's, Gerbes, King Soopers, Owen's, Pay Less Super Markets, QFC, Ralphs, and Smith's.

3. Albertsons
Find out more in our article about Albertsons' check cashing and money order policies.

4. Giant Food

5. Stop & Shop

6. Safeway
Our article explains everything you need to know about Safeway check cashing, gift card balances, and money orders.

7. Publix
Check Cashing Stores
Check cashing stores, sometimes called payday loan stores, often cash most types of checks.
However, note that these stores typically charge higher fees than other places that cash checks.
As above, we've ordered the list below starting with the best overall options.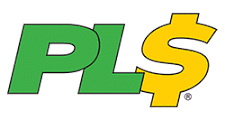 1. PLS Check Cashing

2. ACE Cash Express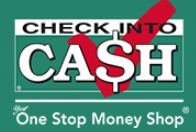 3. Check Into Cash
4. Money Mart
5. Moneytree
Types of checks cashed: Payroll, tax checks, money orders, settlement checks, government checks, cashier's checks, business checks[16]
Requirements: Government-issued photo ID[16]
Fees: Vary by location and check type.[18] See our related research for more on Moneytree's check cashing fees.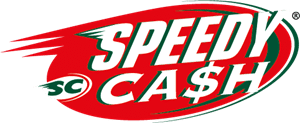 6. Speedy Cash

7. United Check Cashing (Northeastern U.S.)
Types of checks cashed: Payroll checks, government and benefits checks, insurance checks, business and commercial checks, tax refunds, and rebate checks[20]
Requirements: Government-issued photo ID[21]
Limit: Varies based on availability; it's a good idea to call ahead for larger checks.[21]
Fees: Varies by state and check type, usually around 2% of the check amount;[21] see our research on United Check Cashing's fees.

8. USA Checks Cashed (California)

9. The Check Cashing Store (Florida)

10. Pay-O-Matic (New York State)
Businesses That Don't Cash Two-Party Checks
During our research, we found that the following businesses cash checks, but not two-party checks: