Short Answer
Most car rental companies allow renters to drive into Mexico if they rent from a location near the border, get approval from the rental agent to cross the border, and purchase a Mexico car insurance policy.
Driving Rental Cars Into Mexico
You can drive a rental car into Mexico, but you must rent the car from a location near the border and get approval from the rental agency to do so.
You must also purchase insurance for the rental car and follow the legal guidelines for crossing the border.[1][2][3][4]
We explain these restrictions and requirements below.
Mexico Car Rental Insurance
Every car rental agency that allows travel into Mexico requires the renter to purchase a special Mexico insurance policy, regardless of their personal insurance coverage or supplemental protection.[1][2][3][4]
You can purchase Mexico insurance at the rental counter for a rate of around $25 to $50 per day. Exact costs will vary depending on the rental agency and vehicle class.[5][6][7]
Geographic Restrictions
Mexico's border area is known as the "Free Zone" — stretching 12 to 16 miles beyond the border into Mexico.[8]
Your rental agency may allow you to travel beyond the Free Zone, but still within a set mileage limit. For example, Thrifty renters can't drive more than 250 miles past the border.[9]
If you're authorized to travel past the Free Zone, you'll need to request a Temporary Vehicle Import Permit (TIP) through Banjercito, Mexico's national bank.[8] You can apply for this permit at the border.[10]
To get a TIP, you'll need to show your passport, driver's license, visa (if applicable), authorization form from the rental agent, proof of Mexico insurance, and a copy of your rental agreement.[8]
Vehicle Restrictions
Your rental agency may prohibit you from driving certain types of vehicles into Mexico.
For example, some rental companies don't allow border crossings for pickup trucks or 4×4 vehicles.[6][11]
Permits and Visas
U.S. citizens only need a visa if staying in Mexico for more than 180 days.[12]
However, you'll need a tourist permit if you plan to travel past the Free Zone or stay within the Free Zone for over 72 hours.[13]
You must stop at a National Migration Institute (INM) location after crossing the border and provide your passport to get a permit. The permit costs about $15.[13][14]
If you're traveling for business, you'll need to fill out an FM-N form, which will allow you to legally conduct business in Mexico.[13]
Re-entry Requirements
When you return to the U.S., U.S. Customs and Border Protection officers may need to see written authorization from the rental company showing that you had permission to take the car into Mexico.[15]
Mexican Border Crossing Policies by Company
We list the border crossing policies at each major U.S. car rental company below.
We compiled this information by viewing each company's policy documents and contacting locations near the U.S.-Mexico border.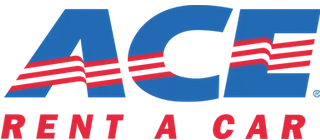 ACE Rent a Car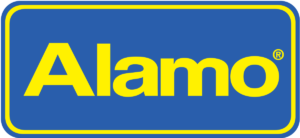 Alamo Rent a Car
Allows Mexican border crossings? Only with approval from a rental agent at select locations[1]
Restrictions: Vary by location, but in general:

Avis Rent a Car

Budget

Dollar Car Rental

Enterprise Rent-A-Car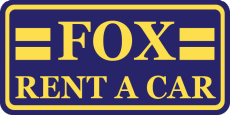 Fox Rent A Car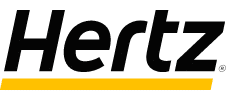 Hertz

National Car Rental

Payless Car Rental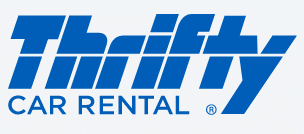 Thrifty Car Rental
Companies That Don't Allow Mexican Border Crossings
In the course of our research, we found that the following rental companies won't allow you to drive your rental car into Mexico: