Watch resizing is a courtesy service many jewelers and department stores provide, including Belk, Dillard's, Fossil, JCPenney, Kohl's, Macy's, Micheal Kors, Nordstrom, Sears, and Walmart. You're also likely to find resizing services as small, local jewelers that are interested in developing a relationship with the community. Excellent customer service is often their best competition point against large chain jewelers. Watch resizing only takes a few minutes if you have the tools and the skill.
Where to Get a Watch Fitted for Free
Here's where to get watch links removed for free/where to get a watch fitted in general. The best place to get free services like watch band link removal, watch battery replacement, and watch cleaning is at a locally-owned jewelry store. Small stores are always concerned about competing with the big national chains. They know personal service is their best selling point, so they'll make adjustments for free if you bought the watch from them. Some family-owned jewelers offer small services like this on any item you bring in, whether you bought it from them or not. They want to build loyalty and keep you coming back.
Luxury brands like Omega, Panerai, TAG Heuer, and Rolex are known for accommodating customers with free courtesy services in their boutiques. Many authorized dealers will also resize bands without charging for it. At those prices, the relationship value is worth more than nickel-and-diming their customers over a link here or there.
Many department stores will resize your watch if you bought it there or if it's a brand they sell; however, the ability to do the job and the policy on free adjustments are up to the individual store. Sometimes it's just a matter of which associate is on duty and how busy they are at the moment. Different brands of watches need different tools, so a particular shop may not be equipped to work with your brand. If you're determined to get it done for free, you could wind up spending time and gas money to track down a helpful shop.
Most stores and brands don't include courtesy services in their stated policies, because they are exactly that: a courtesy to their good customers. We contacted customer service representatives and did an exhaustive search of companies' Facebook pages, customer comment forums, discussion threads for watch lovers, and crowdsourced question-and-answer sites to get as much inside information as possible on which stores offer resizing and which won't.
These national brands have been known to resize watches for free at some locations:

Belk

Dillard's

Fossil

JCPenney

Kohl's

Macy's

Michael Kors

Nordstrom

Sears

Walmart
Where to Get a Watch Fitted for a Small Cost
These jewelers have locations nationwide and offer in-store repair services. Watch band adjustment is a basic service that most stores offer, but there may be exceptions if your watch is very expensive, very cheap, or doesn't fit standard tools. Normally, a large jewelry chain will offer to send your watch out for service if they can't help you on the spot.
These stores aren't generally known for free resizing, but it never hurts to ask, especially if you're buying something else in the store. Most customers say they've paid $5 to $15 to have a watch band resized.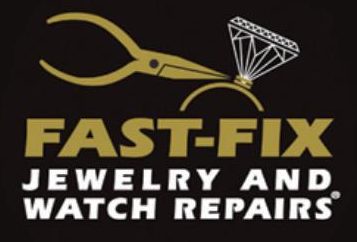 Fast-Fix
This national chain operates kiosks in many malls and inside some larger stores.

Jared

Kay Jewelers

Zales
Suggested Article: 15+ Nearby and Online Places That Buy Watches
In Summary
Now you know where to get a watch sized. Removing links from a watch band is a quick fix, but if you don't have the right tools or skill set, it can be tricky. Most stores that sell watches can resize the bands but whether or not they'll resize yours is a tossup. Ironically, the more you paid for your watch, the easier it is to get it resized for free. Large national jewelry chains and even department stores will usually fit your watch for free or a small fee, usually no higher than $15.
Need a new battery for your watch? See our list of places that replace watch batteries.