Influenster allows you to review products ranging from beauty to pet supplies to sports equipment to snacks. In exchange for your honest reviews, you may get the opportunity to receive free product samples for review.
Below, we uncover the best websites like Influenster in four categories: sample sites, survey sites, secret shopper sites, and background apps.
About Influenster
Influenster has over a million products up for review and, of course, has a huge following.
It relies on its testers' social media presence and ability to interact with companies and followers alike. That way, it knows that the message of its products will be spread far and wide.
Your chance of scoring a "VoxBox" (Influenster's free sample box) is vastly increased if you can show your ability to promote items by social media. You'll need to review the products after you receive them.
Sample types? Everything! It's tailored to you and the audiences you can reach.
Optimize use by? Linking all your social media accounts and actively using them
Pros? The site is thorough, with options for comparison and interaction with other users.
Cons? Not for the shy!
Websites Like Influenster
Sample Sites
Sample sites are the embodiment of free stuff. Sign up to be sent completely free stuff, sometimes of your own choosing, for you to use as you please.
In return, they'll generally ask for your honest opinions and reviews of your freebies.
There's not usually a cash reward, but you will get to keep the items you're sent even after reviewing them.
It might be tempting to try to sweeten companies up by providing gleaming five-star reviews, but remember: honesty is the best policy!
Whether you're just there for the free stuff or not, the opinions you provide will help to shape companies' business models and operations.
As it only takes a few minutes to provide a review anyway, write an honest one – you won't get screened out or blacklisted for disliking a product.
Below are our top picks for bagging cool, free products.

PINCHme
Sign up for PINCHme by answering a few simple questions about your household.
With your details on record, they'll alert you when relevant new products are released to be sampled. This is always on Tuesdays at 12 noon EST.
Simply choose the ones you want to try, and they'll be sent directly to you — free of charge.
Once they arrive, give them a test and offer feedback to the PINCHme website.
Sample types? Household/grocery items
Optimize use by? Marking Tuesdays at 12 noon (EST) on your calendar
Pros? No limits of product sampling – request as many as you like.
Cons? Sample products get claimed fast and there's often a limited number.

BzzAgent
This "buzzing" network of consumers participates in word-of-mouth campaigns.
BzzAgent sends free products to you and expects you to share your opinions either online and/or with your friends in person.
The website provides you with a "BzzScore" which measures your activity and participation over the last 365 days. It can go up and down — the higher, the better, in terms of scoring cooler products to sample.
Sample types? Endless possibilities
Optimize use by? Connect your Facebook and Twitter to boost your score.
Pros? The more you participate, the better the products you get to try.
Cons? If you've discussed the product with a friend, BzzAgent likes to know their thoughts too – so remember to jot down what you've learned from everyone.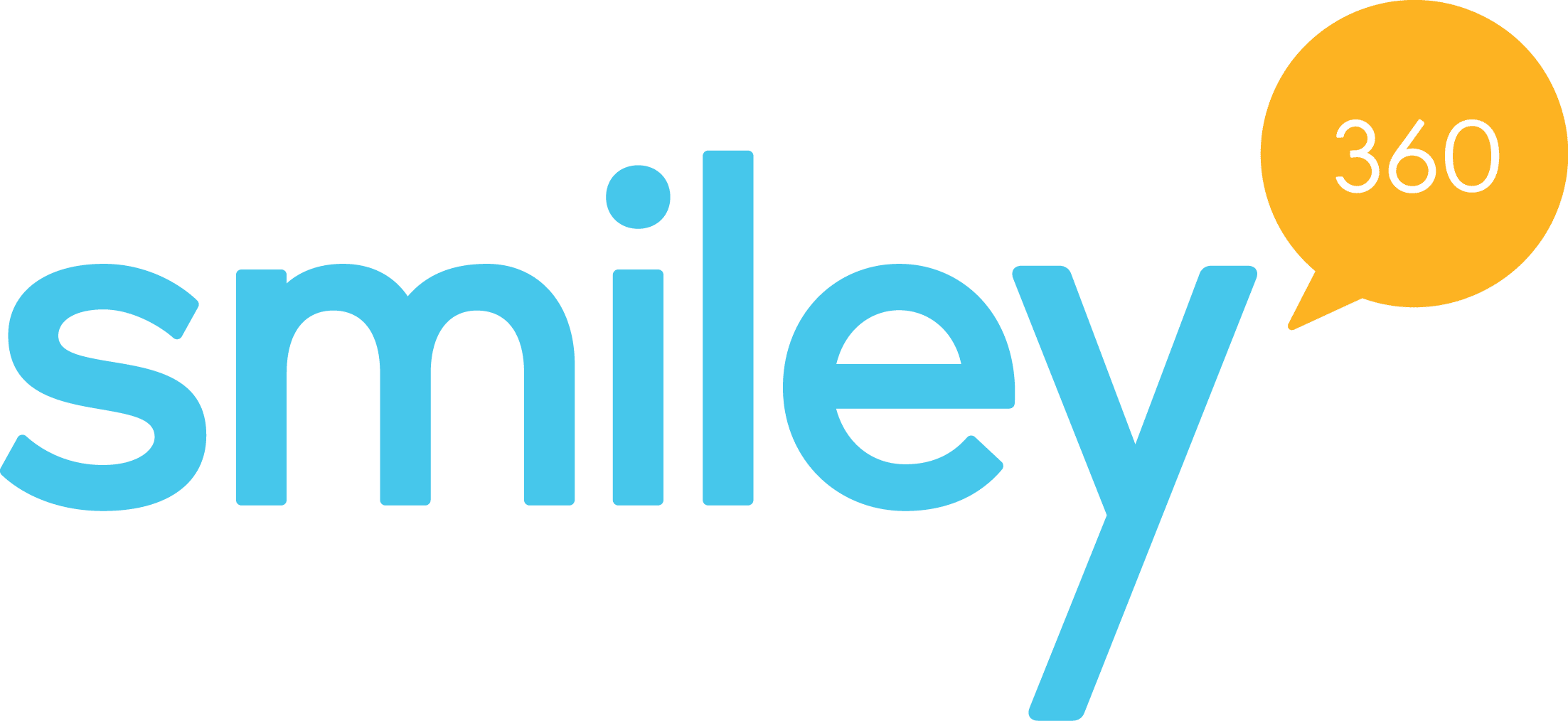 Smiley 360
Qualify for Smiley Missions and you'll be sent freebies.
Share your feedback and opinions with friends, fellow members, and companies, and earn points to improve your Smiley Community status!
Users tend to like Smiley 360 because it offers full-size products, rather than the sample size products which most free sample websites send out.
Sample types? Mostly household/grocery
Optimize use by? Refer friends for extra opportunities.
Pros? Instruction cards for Missions tell you exactly what to do.
Cons? You won't always qualify for missions, so it takes a bit of persistence.
Survey Sites
Ever find yourself wiling away hours on your laptop, thinking you could be making money instead?
If you have an opinion (and who doesn't) you should be on survey sites!
Get quizzed on your opinions to earn points, which can be exchanged for cash when a limit is reached. Some even pay in cash.
Survey sites are great but remember: if you're being paid in cash, don't treat your survey account as a bank account.
Tempting as it may be to save up hundreds of dollars and withdraw in one go, don't. If the survey company goes bust or the site mysteriously disappears, you have no claim to the cash that was in your account. Withdraw each time you hit the minimum to be on the safe side.
Below are a few of the best.

YouGov
YouGov has over 4 million active users. Surveys can be completed on any digital device.
Unlike similar market research operations, YouGov doesn't screen people.
Surveys are commissioned by everyone from charities to academic institutions, meaning you get to have your say on important issues.
Reward threshold? 30,000 points ($25 worth)
Redeem it on? Cash by check, as well as multiple gift cards and vouchers.
Survey length? Usually 5-10 minutes
Pros? YouGov doesn't screen you out of surveys, and if you don't qualify (a rarity) it finds you another one.
Cons? Users report it can take a while to accumulate enough points to cash in.

i-Say
The power behind i-Say is the global market research company Ipsos, which conducts more than 70 million surveys per year.
All you have to do is provide your opinion and claim your reward.
Members usually praise i-Say surveys for being quick and easy, but it does look for certain types of people, and you can get screened out frequently.
Reward Threshold? Usually 1,380 points
Rewards? Gift cards, vouchers, or donate it to charitable causes.
Survey length? 10-15 minutes, but some can be up to 40.
Pros? 75-100 points per survey, so your balance builds fast.
Cons? I-Say isn't afraid to screen you out, but it will credit you 5-10 points for the qualifying questions.
OnePoll
If the thought of a 20-minute survey makes you groan and roll your eyes, consider OnePoll. Their quickfire survey usually lasts around 3 minutes.
There have been complaints that when you get close to the threshold, surveys are withheld or you are screened out.
OnePoll has approached these claims and says at this stage it verifies that answers from its users corroborate – checking you haven't been randomly scrolling through and deserve to be paid for your time, basically.
There are plenty of reports of cash coming through, but be prepared to wait and be vetted!
Reward threshold? $50
Rewards? Cash by check
Survey length? 3 mins
Pros? Quick and easy
Cons? Delayed payouts.

Crowdology
Crowdology offers no-fuss cash payments when a mere $8 is reached.
Surveys start from $0.40, so you would only need to do 20 to get your reward.
Occasionally, you'll get screened out of Crowdology, but to compensate you are entered into prize draws.
Reward threshold? $8
Rewards? Cash by PayPal
Survey length? 5-10 mins
Pros? Paid instantly in cash
Cons? PayPal charges a 2% handling fee for transferring money from your Crowdology account, BUT PayPal carries an excellent track record of safe money handling.
Secret Shopper Sites
It turns out the general public is great as shop auditors!
Available all over the country, companies are cashing in and increasingly sending the public out on secret shopper missions.
Organizations are also interested in seeing what you buy – you can even get paid just for scanning your receipts.
With secret shopper apps, it's worth weighing up the effort versus the reward.
While it's tempting to accept every job, bear in mind things like the distance you'll have to travel and the costs you may incur while carrying out the tasks.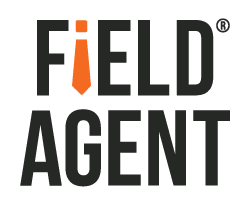 Field Agent
Field Agent is a mystery shopper app. It'll send you jobs based on your location.
Common jobs include price checks, photographing in-store displays, and consumer surveys.
When jobs appear in the app you'll have the chance to reserve them. This is done on a first-come, first-served basis.
Typically, you then have two hours to complete it before the job becomes available for another agent to reserve and complete.
Payment? $3 – $12 per job.
Redeemable by? Cash out via PayPal or Dwolla
Pros? No earnings threshold – withdraw instantly even if only small amounts
Cons? The availability of work can be a little inconsistent

Ibotta
Ibotta gives you cash back for shopping.
To get cash back, log into the app, select your store, and browse current cash back offers.
If you see one you like, tap it, then add it to your shopping list by choosing the plus.
There are two ways to make sure you get your cash back: you can link your grocery store rewards card or scan your receipt after your shop.
Once you get to $20, you can cash out.
Payment? 25 cents to $1 for most offers
Redeemable by? As cash via PayPal or Venmo, or for gift cards
Pros? Easy to use, totally free
Cons? You need to remember to check for offers before you shop

Receipt Hog
Receipt Hog is easily one of the fastest and simplest ways to earn cash – simply scan your receipts in return for credits or in-app slot machine spins, which can win you credits. Your credits can then be exchanged for cash.
Receipt Hog passes on the information retained from your receipts to companies, so they can enhance the products and services they offer.
The amount of coins you'll earn per receipt is dependent on how much money you spent on that receipt.
Payment threshold? 1,000 coins = $5
Redeemable by? Cash out via PayPal, or as Amazon vouchers
Pros? Minimal effort, and you're helping to shape products you buy
Cons? You'll need to remember to keep your receipts!
Background Apps
Has reading this article left you a little breathless? Are you starting to think that even minimal-effort freebies sound like a bit too much effort? Then maybe background apps are your thing!
Companies will reward you in return for silently running an app on your phone to monitor how you use it.
This might seem intrusive, but if it's something you can look past, you can basically earn money for something you do already: using your device.

Google Screenwise Trends Panel
Screenwise is a Google-based research opportunity, so you'll need a Google account and be willing to run Chrome, IE, or Firefox on your device.
If you're 13 years of age or older and have a smartphone (or tablet), you could be earning weekly cash plus bonuses just for browsing the internet.
Rewards? $4.00 in bonus rewards for installing on a computer and smartphone/tablet, plus $3 per week for "weekly activity" (browsing on a Google browser on both devices).
Redeemable on? Cash by PayPal, popular vouchers
Hard numbers? Stick with it for 1 year and, including the birthday bonus, you could be over $160 better off.
Pros? Money for doing what you'd do anyway – browsing.
Cons? You may need to adjust browsers if you use Safari or another alternative browser.

Inbox Dollars
It's technically survey-based, but Inbox Dollars also allows you to earn cash for other activities, too.
These include watching videos, reading emails, surfing the web, and shopping online — activities you already do — meaning it can work well as a background app.
Rewards? Accumulate $30 from whatever methods you prefer
Redeemable on? Cash by PayPal
Hard numbers? Making $30 every 1-2 months, you could be averaging around $240 a year.
Pros? Be as involved as you like
Cons? Some report it can take longer than 2 months to build your $30, so it needs commitment.
For more ways to earn a little extra cash, see our articles on getting paid to text, side business ideas, and becoming a product tester.