Short Answer
Car rental deposits vary by the company and other factors like vehicle class, but generally range from around $150 to $500. Some companies charge up to $1,000 or more. Below, we explain how rental deposits work and list the deposit policies at each major rental agency.
How Much Is a Car Rental Deposit?
Most car rental companies charge deposits at the time of pick-up to ensure coverage for things like accidents, damage to the rental, non-payment, and cleaning fees.
The company will consider several things when calculating your deposit. The most common deposit pricing factors include:
Once you return the vehicle clean and damage-free, you'll receive a refund for the deposit amount. Keep in mind, it can take several business days for charges to post to your account or credit card.[10][11]
Comparison Table
Use the table below for a quick comparison of each company's deposit amount or select the rental company name to find more details in our list below.
Note that you can use the arrows at the top of each column to sort the data.
Car Rental Deposits by Company
Below, we list the acceptable forms of payment, deposit price ranges, and deposit return times for each major U.S. rental car company.
Note that acceptable payment types represent what the company allows for deposits at pick-up. The company may allow other forms of payment at the time of return.
Additionally, deposit refund times begin after you return the vehicle.

ACE Rent a Car

Alamo Rent a Car

Avis Rent a Car

Budget

Dollar Car Rental

Enterprise Rent-A-Car

Fox Rent A Car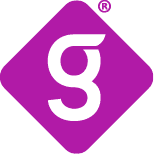 Getaround

Hertz

National Car Rental

Payless Car Rental

SIXT

Thrifty Car Rental

Turo

Zipcar
Deposit amount: None, but you must have an active membership;[61] membership costs about $9 per month or $90 per year[62]
Refund timeframe: N/A