You can only use your EBT card at approved fast food restaurants in states that participate in the Restaurant Meals Program: Arizona, California, Illinois, Maryland, Massachusetts, Michigan, Rhode Island, and Virginia.
Below, I have the list of fast food places that accept EBT in these states, plus more information about how the Restaurant Meals Program works.
How the Restaurant Meals Program Works
In most states, the Supplemental Nutrition Assistance Program (SNAP) only allows you to use your EBT card to purchase food for preparation at home (as previously reported).
However, federal law permits states to extend SNAP, allowing elderly, disabled, or homeless recipients and their spouses to buy hot meals at approved restaurants.[1]
This program, designed to help those who have difficulty cooking meals, is called the Restaurant Meals Program (RMP),[1] and fast food restaurants often participate.
Those who qualify for the Restaurant Meals Program don't have to fill out a separate application. If your case file shows that you qualify, your EBT card will automatically work at participating restaurants.[2][3]
However, if you have questions about your eligibility, you can always contact your local benefits agency for assistance.
Participating States
Not all states have extended their SNAP programs to allow people to purchase food at restaurants with EBT.
The states that have chosen to participate in the Restaurant Meals Program are:
If you don't live in and receive benefits from a state offering the Restaurant Meals Program, you can't use your EBT card at restaurants.
While federal requirements allow you to use your EBT card at grocery stores in different states, RMP programs are state-managed due to their additional eligibility requirements, and only SNAP recipients who live in that state can participate.[13]
The List
The following fast food restaurants accept EBT at approved locations in states with RMPs.
You can select your state's name to find nearby locations that take EBT.
Keep in mind that each restaurant's EBT acceptance status is subject to change based on updates to the state's program.
It's best to contact the individual store before visiting, check with your benefits agency, or bring a backup payment method.
Our list also focuses on chain restaurants; note that there may be additional local restaurants in your area that take EBT.

Burger King

Carl's Jr.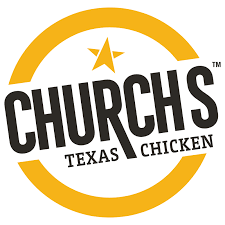 Church's Texas Chicken

Dairy Queen

Del Taco

Denny's
See my dedicated research on using EBT at Denny's.

El Pollo Loco

Fatburger

Firehouse Subs

Jack In The Box

KFC

Krispy Krunchy Chicken

McDonald's

Popeyes

Rally's

Subway
See my research on using EBT at Subway.

Taco Bell
See my related research on Taco Bell's EBT policy.

Wendy's

Wingstop
For more SNAP restaurant options, see my list of pizza places that take EBT.
Fast Food Restaurants That Don't Accept EBT
As noted above, restaurants must not only opt in to accept EBT but must receive approval from the government.
In the course of my research, I found that the following fast food places don't accept EBT:[14][15][18][7][19][20][17][12]
Arby's
Biscuitville
Chick-fil-A
Chipotle (See more about Chipotle's EBT policy.)
Cinnabon
Culver's
Dunkin'
Einstein Bros. Bagels
Five Guys Burgers & Fries (See other payment options at Five Guys.)
Hardee's
In-N-Out Burger
Jimmy John's
Panda Express
Panera Bread
Popeyes
Qdoba Mexican Grill (See other payment options at Qdoba.)
Shake Shack
Sonic Drive-In
Starbucks
Whataburger
White Castle
Zaxby's