The ability to rent a vehicle by the hour depends on your location. If you live in or near a major city or have plans to travel to one, you may have access to Zipcar and/or Getaround, both of which offer hourly rentals.
Below, we provide the details for these rental services, along with the location-specific hourly car rental businesses AAA Gig (California and Washington), Hui (Hawaii), and eGo CarShare (Colorado).
What We Recommend
Zipcar has the widest availability of the options on our list, with locations in 23 major U.S. cities, and its hourly price includes gas and insurance.
If you live near a city where Getaround is available, you may get a slightly lower hourly rate than Zipcar, depending on the vehicle you choose. However, the Getaround hourly rate does not include gasoline.
If you don't live near either of these options or the other location-specific companies in our list, your best option will be a daily rental — the shortest rental period offered by most rental companies.
Comparison Table
Compare the hourly vehicle rental companies in the table below. (Note that you can sort by any column using the arrows at the top.)
Select each company name to find more information on our list below.
The List
Unless you live near a large city or will be traveling to one, you may not be able to find a place that rents vehicles by the hour. While Zipcar and Getaround have a somewhat wider location availability, several of the options below are location-specific.
We contacted each company to compile the details below. Note that our list begins with the best option based on a combination of pricing and location availability.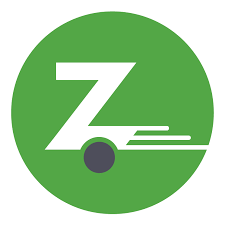 Zipcar
Hourly rate: About $9 and up per hour depending on the vehicle; $8.50 per hour with membership
Vehicle types: Compact, sedans, SUVs
Membership available? Yes; requires a $25 application fee and monthly membership fee of about $7 or a yearly fee of about $70
Requirements:
Gas and insurance included? Yes
Where is it available? 23 major U.S. cities including Los Angeles, New York, Chicago, Atlanta, Miami, and Detroit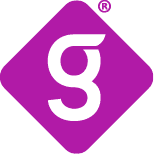 Getaround
Hourly rate: As low as $5 an hour depending on the type of vehicle
Vehicle types: Sedans, trucks, minivans, and convertibles
Membership available? No, but you must create a free account
Requirements:

Facebook or Google account
Valid driver's license for at least two years with no major violations or accidents in the past three years
Credit or debit card
Must be at least age 19
Must have a clean record if you're under age 21

Gas and insurance included? Insurance
Where is it available? Berkeley, Boston, Chicago, Los Angeles, Miami, New Jersey, Oakland, Philadelphia, Portland, San Francisco, Seattle, and Washington D.C.

GIG Car Share
Hourly rate: About $15 per hour
Vehicle types: Electric cars and hybrids
Membership available? Yes, free
Requirements:

Valid driver's license
Selfie
Credit or debit card
Must be at least age 18

Gas and insurance included? Yes
Where is it available? Sacramento and San Francisco, CA and Seattle, WA

eGo CarShare
Hourly rate: From about $4 to about $9 per hour depending upon your membership plan
Vehicle types: Sedans, trucks, and SUVs
Membership available? Yes, one free and two paid membership options based on hourly driving or needing a car five hours less or more per month; paid memberships are about $12 per month each. There is a $25 application fee ($50 for a rushed application).
Requirements:

Valid driver's license (for at least two years)
Credit or debit card
Drivers 18 to 21 years of age must have a clean record

Gas and insurance included? Insurance
Where is it available? Boulder and Denver, CO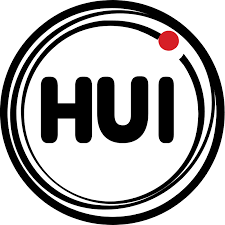 Hui
Hourly rate: From $9 per hour depending upon the vehicle
Vehicle types: Sedans, minivans, trucks, and luxury vehicles
Membership available? Yes, free membership
Requirements:

Valid driver's license for at least 18 months
No major violations and less than three minor violations in the past 36 months
Credit or debit card
Must be at least age 19

Gas and insurance included? Yes
Where is it available? Honolulu, HI
Places That Don't Rent Cars by the Hour
In the course of our research, we found that the following companies do not offer hourly car rental:
ACE Rent a Car
Alamo Rent a Car
Avis Rent a Car
Budget Car Rental
Dollar
Enterprise
Fox Rent A Car
Hertz
National Car Rental
Payless Car Rental
Rent-A-Wreck
Silvercar by Audi
SIXT
Thrifty
Turo