Most car rental companies, including Alamo and Enterprise, take debit cards. However, their rules and restrictions vary.
Below, we have the list of places where you can rent a car with a debit card, plus what you need to know before renting a car with your debit card.
Important Things to Know About Car Rentals That Accept Debit Cards
If you're paying with a debit card, you'll often be required to show proof of round-trip travel, whether by airplane, train, or cruise ship. Be sure you have documentation for the return leg of your journey when you arrive at the rental office.
Many companies require a credit check — which may reduce your credit score — before allowing you to pay by debit card. If you have less than stellar credit, you may not be allowed to rent using a debit card.
If you do rent with a debit card, expect to put up a significant deposit — typically in the range of $100 to $350. While you're using the rental, the company will place a hold for the required amount on your card, and you won't have access to these funds until you return the car.
Some rental car companies accept prepaid debit cards, but these often come with additional restrictions. See more about using a prepaid debit card for car rentals in our article on rental companies that accept prepaid cards.
The List
The following businesses do accept debit cards as payment for car rentals.
Specific guidelines, restrictions, security deposit amounts, and age requirements are provided in our outline below.

ACE Car Rental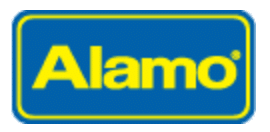 Alamo 

Avis

Budget Rent a Car

Dollar Rent A Car

Enterprise
See our related research on Enterprise's student discount policy.

Hertz Car Rental

National Car Rental

Payless Car Rental

Rent-A-Wreck

Sixt Rent a Car
Debit cards accepted: Any debit card with proper identification[21]
Restriction:
Security deposit: $200 plus the cost of the rental[21]
Age requirement for using a debit card: 21[21]

Thrifty Car Rental

Turo
Note: If you're unfamiliar, Turo is like the Airbnb of rental cars. You and the vehicle's owner can arrange pickup and drop-off arrangements (even at the airport).

U-Save
Debit cards accepted: Vary by location, but many franchises do accept debit cards either for a deposit or at the time of return. Check with the location where you'll be renting for more details.[27][28]
Restrictions: Vary by franchise
Security deposit: Varies by franchise
Age requirement for using a debit card: Varies by franchise
Note: You can use U-Save's contact form to inquire about debit card policies if you have any specific questions.

Zipcar
The List of Car Rentals That Don't Take Debit Cards
The majority of the rental companies we contacted do accept debit cards at some or all of their locations and/or online, but the following companies don't accept debit cards as payment:
You may also be interested in our article on rental companies that take cash.