We contacted the major retail and grocery chains near Universal Studios in both California and Florida to find out if they stock Universal Studios gift cards in stores or online.
None of the stores we called sell Universal Studios Hollywood gift cards, but you can purchase Universal Orlando gift cards from the following retailer: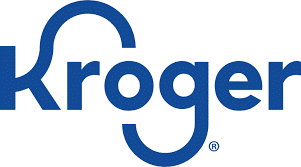 Kroger
Availability: In stores; availability will vary depending on what is in stock. To find out if a Universal Orlando gift card is available at your local store, you can add it to your Instacart or call the store before visiting.
Denominations: $50
Fees: None
Type: Universal Orlando plastic gift cards
Note: Universal Orlando gift cards are valid throughout the resort, including at Universal Studios Florida, Islands of Adventure, and Volcano Bay.
Universal Studios Florida at Universal Orlando also sells gift cards at the park and on the Universal Orlando website. However, Universal Studios Hollywood in California does not offer gift cards for sale online or in stores.
We called the corporate customer service numbers of both locations to verify the availability of gift cards.
Stores That Don't Sell Universal Studios Gift Cards
The following retailers do not sell Universal Studios gift cards online or in stores: